Has Denver Shifted to a Buyer's Market ?
If So, What Does that Mean For Both Buyers and Sellers?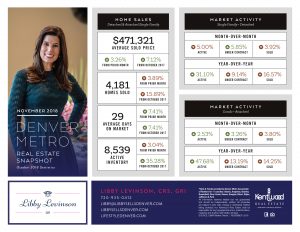 There are two specific factors that we must look at to get a good handle on what the Denver market is doing today.
Houses aren't selling in the first weekend anymore, which means days on the market are starting to climb
Price reductions are on the rise which we haven't seen in years
Interest rates are climbing which is affecting Buyer's purchasing power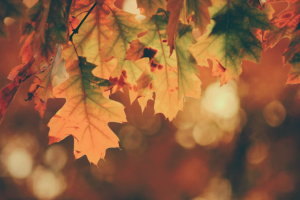 While these  indicators are important to focus on, Denver has not switched entirely in favor of buyers at this point. I can't argue with the statistics, and although I am seeing a drastic change, we are still a ways off from being in a Buyer's Market. Saying that, these indicators may point toward a trend towards the Denver market becoming ever so slightly more affordable.
Let's dig into the stats …
Sales in the Denver metro area were down by almost 5% year over year which is adding to the inventory build-up. But, Buyers who may be hoping to wait out the market change should remember that mortgage rates are increasing along with the inventory. While I don't have a crystal ball, mortgage rates are expected to gradually increase, rising from 4.6% to 5.6% by 2020. This goes back to #3 in terms of rates affecting Buyer's purchasing power. Ultimately home prices may start to see a slight drop, which is a welcome change from the multiple offer situation we've seen for years.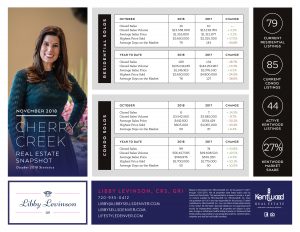 While the active number of listing for October rounded out at 8,539, the record low was in 2017 with 6,312 active listings. For comparison, and a dose of reality, we still have a very healthy market as the, the record high number of listings for October in 2006, with 29,722. Note: I remember those days and let me tell you that was not a fun time to represent sellers or buyers who felt that there was something better around every corner. Spoiler alert – there weren't.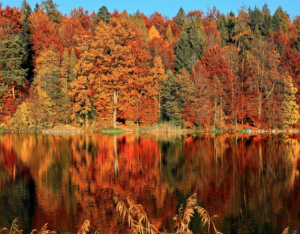 New applications for unemployment in the Denver area rose, but the number of people actually receiving benefits dropped to a 45-year low which is interesting. This is a potential signal of the labor market tightening, which is typically followed by an increase in pay. This may help with housing affordability issue in the metro area.
Not so fast though! While Denver is a fabulous place to live, Colorado Springs is showing signs of being the new "it" spot to move. Home prices in the Springs have increased by 44% in the last 5 years! Properties are generally more affordable in the Springs and believe it or not many people commute to Denver daily due to that savings. In addition, the town of Erie has seen a huge population boom with new constructions homes closing like hot cakes. The town recently approved a $6.4 million land purchase, which is expected to advance the town's I-25 corridor development dreams!
During my last trip to Seattle, I spent some time outside the Amazon Spheres with a friend and employee of the on-line giant. Home prices in Seattle have absolutely soared over the years with the growth and dominance of Amazon in our daily lives. I was trying to imagine exactly what having Amazon's empire move to Colorado would do for our city. While no decisions have been made on where Amazon HQ2 will be located, the impact on local home prices will vary in different areas of town — potentially a mere blip on the radar for large cities, or an affordability shattering 33.8% jump for small ones. Time will only tell. I would love to hear what you think it will do to our market!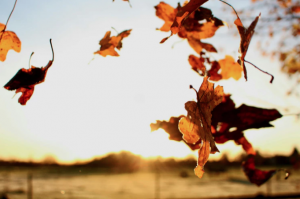 Denver's market is changing, and navigating these changes can be difficult and confusing. Having a Realtor who is able to explain how these changes will affect you is crucial to the buying or selling process. Contact me! I'm excited to answer your questions!