As We Dive Into Fall, Good News and Bad News Color the Market For Buyers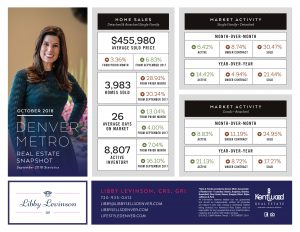 Fall has arrived, and with the changing leaves we're also seeing a change in Denver's Real Estate market! There's good news and bad news for both sellers and buyers; inventory numbers are moving higher despite the expectation that housing inventory typically drops this time of year. Additionally, buyers are also seeing an increase in interest rates and a home prices. So, what does this mean?
Active listings in the residential market totaled 8,807 at the end of September; this is a significant increase of 16.10% year over year. The number of condo units also remains strong, yet the number of sold listings decreased by almost 30% compared to the previous month. Additionally, more signs of cooling are seen by months of inventory increasing to 2.33 months for single family homes (compared to last month's of 1.68).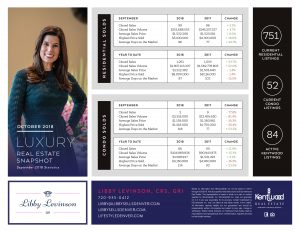 While increases in inventory and number of days on the market typically indicate a trend towards a more balanced market, buyers are starting to negotiate home prices and inspection items which is a welcome change from bidding wars and waived inspections. Saying that, it's important to go back to the basics first: homes that are priced appropriately still sell quickly.
Buyers, now is the time to take action! With inventory gaining, and interest rates rising it's a great time to buy. Did you know a quarter of Denver renters dedicated half or more of their monthly income to ensuring they kept a roof over their heads? Rent prices in Denver are high, and with the changing market, now is a great time to make a step towards buying.
Just last week, the Mortgage Bankers Association reported an increase in mortgage applications (2.9%). However, refinance applications remain down, which makes sense, given that interest rates are up year over year.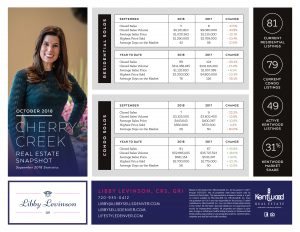 Do you have questions about Denver's Real Estate Market? Are you looking to take advantage of our changing market by purchasing a home? Contact me! I can't wait to hear from you!