Realtor Designations
What Do The Letters Mean, And How Can They Help YOU?
Have you ever wondered what the alphabet-soup letters after a Real Estate Agent's name actually mean? With so many terms flying around these days it can be hard to know just what these letters stand for and how they benefit you as the client. Well I am here to explain 5 of the most common REALTOR designations and why the agent you choose should have them.
G.R.I
–Graduate
Realtor Institute.
You might see this designation after a Real Estate Agent's name quite a bit. It is a designation approved by the National Association of REALTORs
(NAR)
and agents earn this designation by spending a minimum of 90-95 hours on course work pertaining to their particular state's regulations. It is common for these courses to include real estate law, finance, taxes, and more. This is important for your agent to have because it shows that they have taken the time to increase their in-depth market knowledge and proficiency in a broad array of subjects to enhance their professionalism and business success!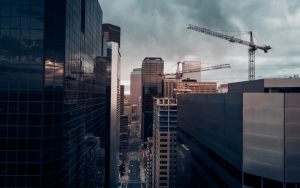 C.R.S. – Certified Residential Specialist.
The CRS is the highest credential awarded to residential sales agents and brokers. This designation is earned one of two ways, either the 60/30/30 program where it requires the agent to have 60 transactions or $30 million in sales in the past 3 years. Or the
"Pro
Program" that requires over 10-years of experience as a licensed real estate agent with 150 transactions total. On top of this, agents must also complete between 16-48 hours of CRS courses. With that many years in the business at that level, an agent with this designation is someone that you can trust to have the experience needed to close a transaction the right way in a hot market!
C.I.P.S. – Certified International Property Specialist. Did you know that if your REALTOR has a CIPS designation that they can help people from all over the globe purchase in the United States? They can also refer you to another CIPS designated REALTOR across the world! Global real estate opportunities are everywhere and whether you are looking to invest overseas or are one of the many people moving to the U.S. from overseas, you want to look for a real estate agent with this qualification to help you make the right investment.
A.B.R. – Accredited Buyer's Representative
–
The
ABR is the benchmark of excellence in buyer representation. ABR designated REALTORS have taken the necessary coursework to help buyers feel confident that their real estate agent is representing them in every stage of the home buying process. Whether you are a first-time home buyer or a seasoned investor, you want to work with an agent that has loads of buyer transactions under their belt. These agents have access to ongoing specialized information, programs, and updates that keep them knowledgeable on the issues and trends facing todays home buyers. This is especially important in a hot market like Denver where you want to know all the tips and tricks of winning the home through making it to the closing table. This process should be seamless; and ABR designees know how to make that happen.
S.R.S – Seller Representative Specialist –
One of the most common fears among people selling their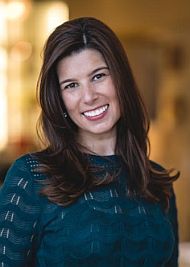 home is the dreaded,
"well
what if it doesn't sell?". This is a valid concern and one that no home seller wants to go through. This is why having an SRS designated REALTOR is important. An SRS designated REALTOR knows the tips and tricks to help your home sell quickly for as much money as the market will allow. SRS designees understand the complexities of the market and work for you, applying the methods that they have learned through this designation to selling your home. They will guide you from their first meeting with you all the way through the transaction and get you to the closing table as seamlessly as possible.