The Million Dollar Home Buyers of the Future
We are witnessing the rise of the new aristocracy. The world of wealth is growing at breakneck speeds.
The New Aristocracy consists of consumers aged 25-49. These are high net-worth consumers, primarily Millennials and the tail end of Generation X. This is a unique group unlike any other we've seen in the U.S. They will be larger than any number and greater in economic power than those we saw even during the time of the Rockefellers. The United States is the leader in mega-wealth creation world wide. This, combined with phenomenal gains in the stock market and legislation that favors wealthier families, will result in a boom and influx for luxury real estate.
This is a global phenomenon. China, Southeast Asia, and European countries are also seeing growth in wealth. America is seeing a vast increase in the number of affluent householders. There has been an 18% increase in families that earn an annual income of $250,000.
The New Aristocracy, this group of Millennials that have grown up in wealthy families, will inherit around 4 million dollars on average. This is a phenomenon because most individuals earn their wealth over their lifetime, rather than inherit it. These groups have been exposed to lives of luxury, know exactly what they want, and are familiar with real estate. They are looking to buy an urban home with a living area of 5,000 square feet or larger. They expect to spend at least 1$ million, similar to the home listed here.
Uniquely, these 5,000 square foot homes are capable of housing multiple generations of families. These young buyers are, in fact, looking to house numerous generations under one roof with several bedrooms and bathrooms.
The New Aristocracy wants very specific amenities. Here are their 7 most desired features.
Fitness

Gym and spa areas are in high demand for these young buyers. Pools are a popular feature for health and wellness, also benefitting families with young children.
Sustainability
Smart home technology with sustainable living is one of the most popular features for younger buyers. Voice-controlled devices and appliances are important. HVAC systems that integrate with smart phones make for an easy and sustainable lifestyle.
Entertaining

The kitchen area remains one of the most coveted features of any home. This space is necessary for entertaining and hosting. Commercial grade appliances and specialty cooking areas are in high demand.
Specialty Spaces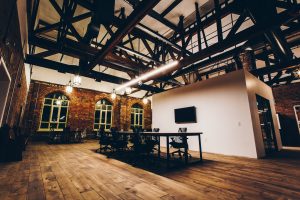 Younger buyers are looking for large amounts of space in their homes to customize their lifestyles and home experiences.
Privacy and Security
It's important for these homes to have the latest security technology, made for convenience, ease, and  stability in the home.
Community Amenities and Proximity
The New Aristocracy finds living near friends and family to be as important as living near shops and restaurants. They want to be in close proximity to their loved ones.
Smart Home
Smart homes are a must have for these younger buyers. They want the maintenance of their homes to be easy and controlled. These include auto-controlled HVAC units, auto-control lighting, and a smart sound system.
Counter to the desires of the New Aristocracy, the baby boomers are scaling down and right sizing their homes. Most of their children are grown, and down sizing to a more manageable space of around 3,000 square feet allows for more freedom and travel.
However, these young, million plus home buyers are looking for privacy, security, and ease. They are planning for their future and the futures of their children. Luxury is the rule and not the exception. Amenities, privacy, and emotional associations are of the utmost importance to these 25-45 year old home buyers. The economic future of buyers under the age of 50 looks bright and secure, allowing these luxury loyalist's home buying goals attainable and probable.