As the Weather Cools Off, Will Denver's Real Estate Market"?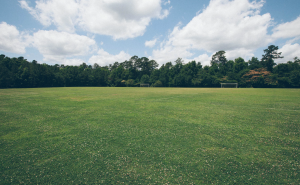 Let's start with the facts: new listings, UCs, and days on the market were up last month. Sellers are making price adjustments, and we were NOT seeing this during this time last year. If you were a buyer last August, you might remember putting in offer after offer to no avail. If you were a seller, you probably remember having a stack of wonderful offers to choose from. Things are different this year, meaning our market has cooled off a bit (like we're hoping September weather will do!).
If you're a buyer, you're probably appreciating the *slightly*  cooler market. Negotiating is a privilege buyers didn't have during August last year. It's like a refreshingly cool drink on a beautiful Denver patio in the summer.
While buyers have a little more to celebrate this year, sellers should still be dancing the night away. Even though their homes are staying on the market a bit longer than 2018, they're still getting the offers they're hoping for.
Insights
Colorado is number 5 in a list of eco-ranking states; not surprised!
Foreclosure reports in the Denver Metro Area are down 18% from last year
While market activity has slowed, we're still seeing multiple offers per home
50% of households in Denver can afford an entry level home with a 5 % down payment
More inventory means buyers are taking a bit more time to see what's out there
Luxury Market Opinion
The kids are back to school and we're gettin g back to business. The hot weather hasn't melted the luxury market, which has been holding strong this year. As a whole, the Luxury Market boasted 222 sold properties in August, which is up year to . date from last August. Average days on market remains strong with 59 day, up just one day from last month's 58 days and down four days from62 days at this time last year.
The Luxury Market continues to grow with 1,671 sold properties thus far in 2019, which is up significantly from 1,231 in 2017 or even 773 in 2015.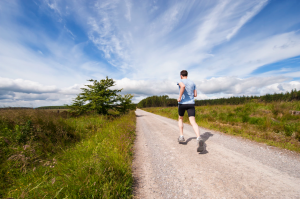 Most notably, while the number of sold properties has continued to grow, the average price has held strong around $1.5 million from 2015.
The single-family segment is showing a slight decline with 194 properties sold in August versus 225 in July, but is still on track with stats from this time last year. While sales remain steady, sellers are rejoicing because close price to list price is at 97.4% versus 97.01 this time last year. The good news doesn't stop there! Year to date, the days on the market in the entire residential market continues to drop 58 days from 66 days this time last year and from 91 in 2016. Price/square foot in the single-family segment continues to rise year over year to 301 from 286 last year and 258 in 2015. The highest priced sale last month was $7.2 million Niwot, just outside of Boulder.
Let's Talk About Condos
The condo market is buzzing with 28 sold properties in August, which is a noticeable jump from 13 this time last year, resulting in 189 total units sold in 2019. This is a big jump from 127 units sold this time in 2018 and just 58 units in 2015. Due to the number of sales coupled with increasing prices, the sales volume in August almost doubled year over year with over $45.4 million.
Mirroring the single-family market, year to date the condo market's average days on market was just 55 days and close price to list price was up to 97.8%. The condo market continues to show a renaissance with the average year to date price at $1.607 million, up from $1.526 million in 2015, which is also outpacing the single family market average sales price of $1.535 million. Year to date, price per square foot has skyrocketed from 2018 with $501 per square foot to $598 in 2019. The highest priced condo sale last month was $5.5 million in the Four Seasons building located in downtown Denver.