Stapleton Is Changing its Name: So, What's Coming Next?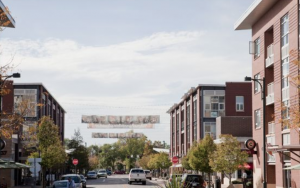 You may have heard by now that the Stapleton neighborhood is getting a bit of a facelift with a new name. This is years in the making.  Denver School Board Director Tay Anderson most recently called for this change. Stapleton is named after Mayor Ben Stapleton. He was a former KKK leader in the 1920s, is letting go of its traumatic reminder of racism and is ready for change!
Plans are now set in forth to change the name this week. However, it looks like we might have to wait until August 1st to know the final decision. While many people have been throwing out suggestions that will honor the BIPOC members of the Denver community, past and present, there is still not a decision on the new name.
The Realtor community have started to refer to it as "the development formally known as Stapleton" until it is renamed.
Some History on the Space Itself
DIA wasn't always Denver's primary airport. It sounds shocking(can you imagine a time without that blue horse?!). But our main airport was the Stapleton International Airport from 1929-1995. Stapleton was then redeveloped into a much needed neighborhood to help support the growth of the City. It's been a favorite of many of my clients looking for a new home because the homes are either brand new, or relatively new which means the maintenance concerns are mitigated. The easy access to I-70 for downtown commuters and for those heading to the mountains have been idea. The community was also thoughtful designed with a number of town centers and miles and miles of paths and open space.
Punch Bowl Social in Stapleton is closing due to COVID-19. But if you've been there before, you've probably noticed the control tower sticking out of the back. That's one of the last remaining artifacts of the Stapleton Airport (but there are few others hiding around). I love that the tower is still standing because it's a nod to the areas former life and personally I love it because our long time neighbor worked in the tower which I thought was super cool as a kid.
Change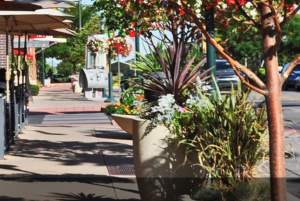 The last few months have brought unprecedented change to many of our lives. In fact most of us have been blindsided by 2020. We have a new normal and are looking at life A LOT differently than we once did. Change can be hard and painful, but it brings about new life and in my experience brings reflection and a better way to live our lives. I'm eager to see how this story unravels. While I support the name change, I do have to wonder how this will financially impact the business who will also need to follow suite and change their names. More to come and hey I may even do a follow-up.
Have questions about living in Denver? Contact me! I would love to share my knowledge of the city and beyond with you. Find my most recent Market Stats post here for immediate information on Denver's Real Estate Market.