Wire Fraud is a Real Concern, So Much So That We're Writing 2 Posts About It!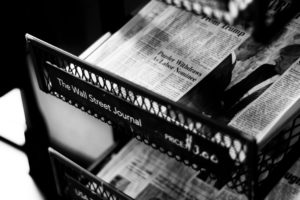 Wire fraud is on the rise in the real estate industry. These cyber criminals are hacking into real estate, title company, and lender emails. They are sitting back and observing the flow of communication between clients and lenders. Then,  just before closing they will assume the identity of the title company, lender or real estate agent handling the transaction. The signature and overall look of the initial correspondences will look identical. The cyber criminals will say the wiring instructions have been changed, providing a fraudulent address for the buyers to send their money for closing.
If buyers take the bait, their money its often gone! This also means they cannot move forward with the transaction if they don't have funds for closing. If the sellers are depending on the  funds from the closing with these buyers, they then aren't able to  move on with their next purchase. We call this a domino closing when you need one closing to assist in closings down the road. The loss of funds from one buyer due to falling prey to a sam email can result in the loss of thousands of dollars for everyone involved in the domino closings.
What I Recommend
To to avoid falling prey, I recommend that my buyers to call the title company directly to verbally confirm the wire address so that their funds are delivered to the correct, and legitimate, account.  I had some buyers recently who received one of these emails from a scammer acting as though they were the title company. Thankfully due to my warnings about the rise in wire fraud they were on high alert and were able to quickly confirm it was fraudulent.
Instead of diving into the real estate market on your own, let you realtor guide and help you through this process. Be alert and proactive. Any wiring instructions sent to you last minute via email alerting you of a change in wire instructions is a red flag. Extra verification is one of the easiest ways to help you fight back against these cyber criminals.
Are you looking for more ways to protect yourself against cyber criminals in the real estate market? Visit here for tips on how to keep you and your money safe.
I am here to help navigate and guide you through the buying and selling process. Entering into the market can be intimidating, particularly with cyber criminals on the loose. I am here to help ensure you have a smooth buying or selling process that's easy and efficient from beginning to end! Visit my contact form, and let's get started!


SaveSave
SaveSave