Denver's famous 5280 Restaurant Week is coming soon.
This year,  "Restaurant Week" is actually two weeks.  From February 25 – March 9 over 325 restaurants are offering their multicourse meals for $52.80 per couple.
This is always a hot event, and the restaurants are already booking up.  The most popular times are taken, so you'll need to be flexible about eating early or late.
Denver Restaurant Week is presented by Visit Denver, and their web site allows you to choose a restaurant by cuisine, by neighborhood, or you can see all participating restaurants.  It's a great event, highlighting Denver's foodie culture.  Join with a couple of friends and make it a night out!
When Gretchen Rosenberg isn't eating and drinking, she's selling houses in Denver.  Visit GretchenRosenberg.com to look for a new home, or to read descriptions of local neighborhoods. That may help you narrow down your restaurant search.
Meet the Author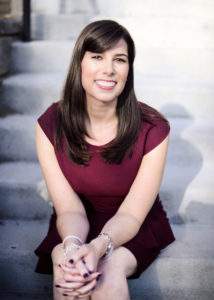 Libby Levinson made the move into real estate in 2005 and proudly joined Kentwood Real Estate – Cherry Creek in 2006. During her career, Libby has had the pleasure of helping a variety of clients navigate their real estate transactions: helping first time buyers find their starter home; coordinating the synchronized sale and purchase for buyers looking for more space; sellers looking to down-size; and assisting sophisticated investors with their next investment opportunity. She has also enjoyed working with buyers building their dream home from the ground up. Libby is known for her ability to smoothly facilitate the complex details of both the buying and selling process.
Libby's real estate website is www.libbysellsdenver.com. She also writes for www.lifestyledenver.com.