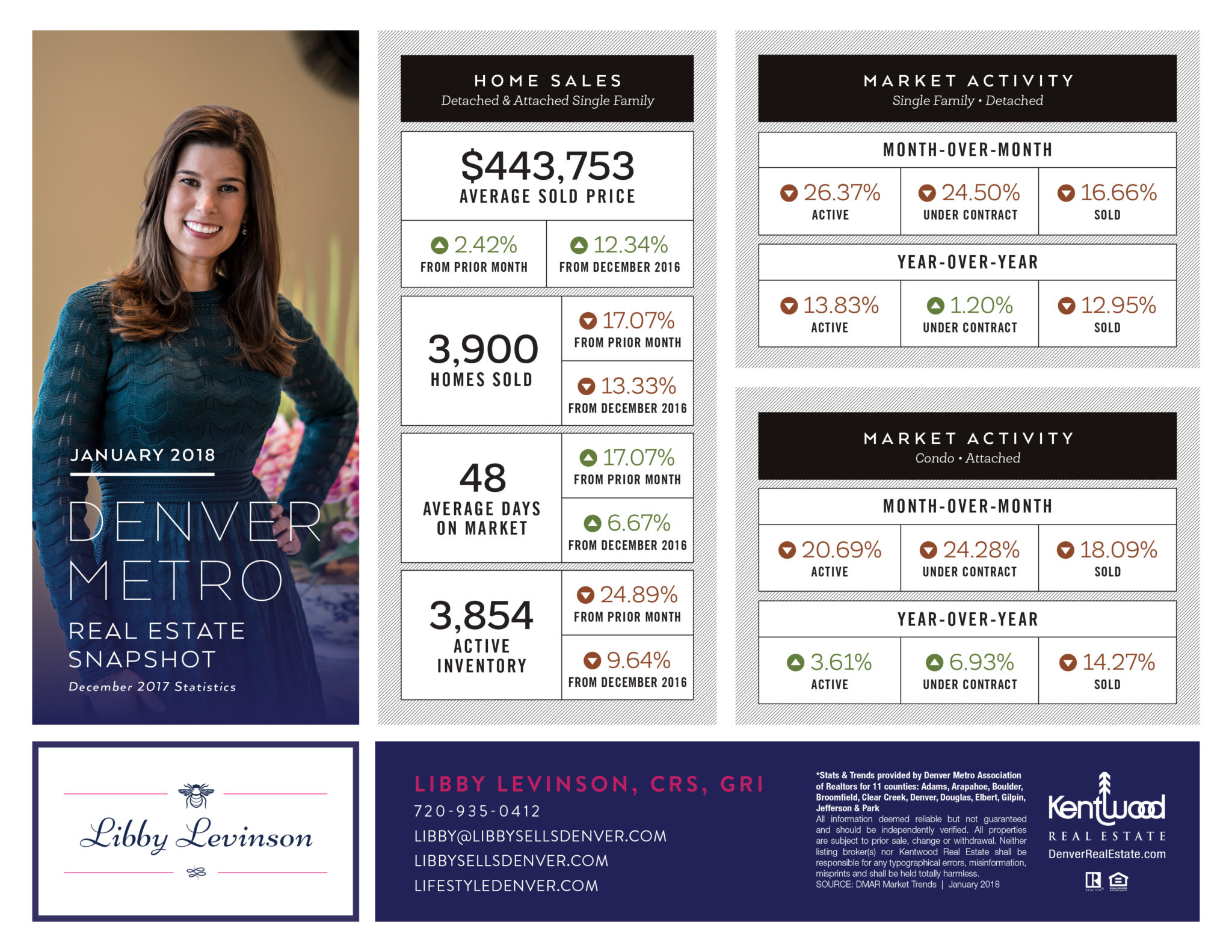 Buyers across the Denver Metro Area are all asking the same question … will the housing market see an increase in inventory throughout 2018 allowing for buyers to realize their dream of being in a new home?
Last year marked a new record high for the number of homes sold. Closed volume set a new record too in 2017 topping $25 billion – up from $9.9 billion in 2011. While demand was strong, inventory remained tight. Active listings were at 3,854 total units at the close of December, establishing a new all-time low for any month.
"The lack of active listings should concern us all," comments Steve Danyliw, Chairman of the DMAR Market Trends Committee and Denver REALTOR®.  "Only time will tell if more sellers will choose to stay in their current homes, afraid that they won't be able to find a replacement. The big winners in 2017 were the home sellers and they should experience continued success in the New Year," said Danyliw. "The days of double digit appreciation are in the rear-view mirror as the rate of price growth continues to slow. As affordability applies pressure on the housing market, more opportunities will present themselves to homebuyers."
What does this mean for Denver's Signature Market – properties sold between $750,000-$999,999? Sales held strong in 2017 with single-family homes sales up 13.93 percent and condo sales up 20 percent from this time last year. Interestingly enough, the close price to list price numbers have seen a bit of a cooling trend in the single-family home category, yet an increase in the condo market. The condo list price to close price saw a gain of 0.30 percent from last month and a 1.33 percent gain over last year, leaving us to wonder if 2018 will bring a competitive condo market.
The answer to the question on everyone's mind is … only time will tell. If you want to talk about the Denver housing market and discuss your options please let us know. We would be happy to help in any way we can.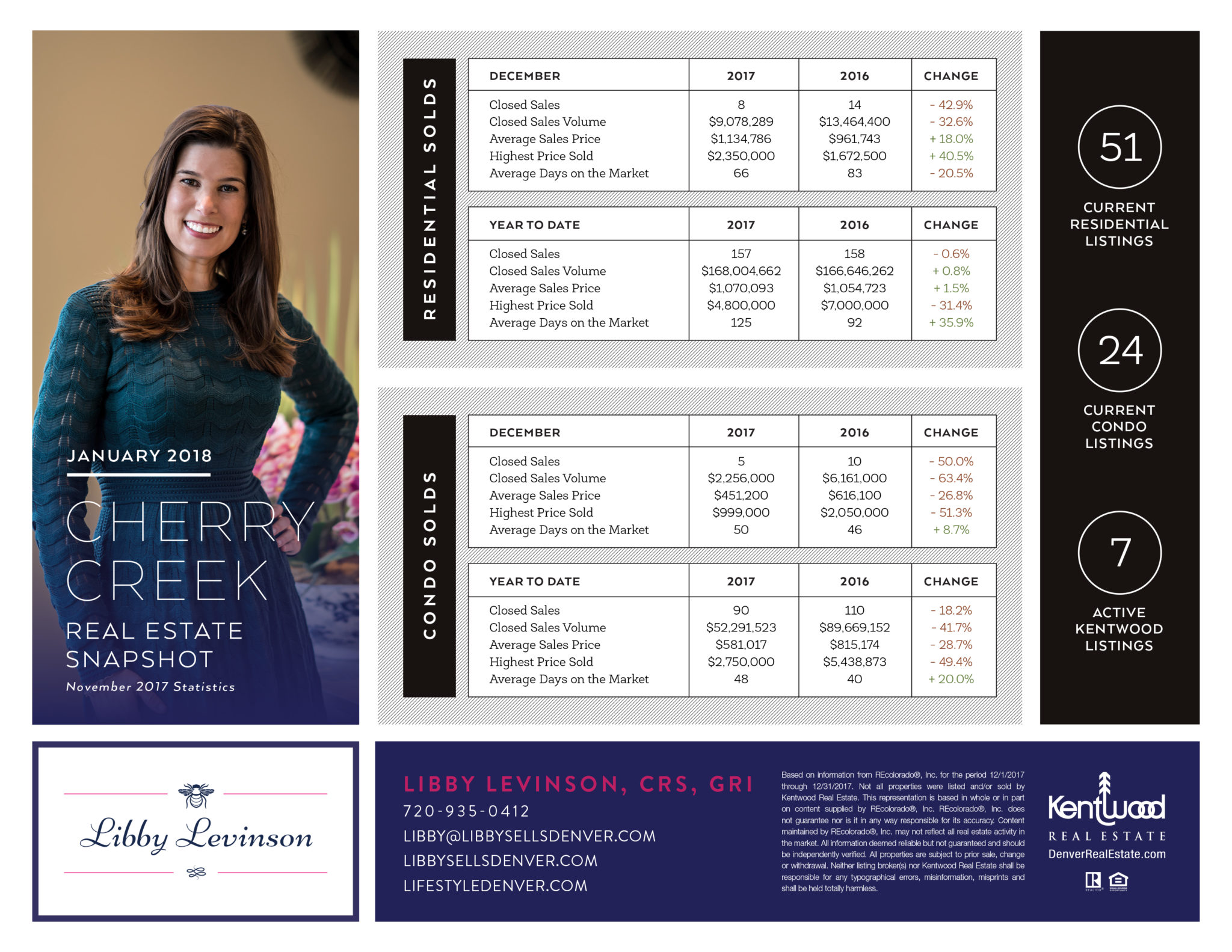 Note: All data, unless otherwise stated, has been sourced from the October Denver Metro Real Estate Market Trends Report compiled by the Denver Metro Association of Realtors and includes 11 counties: Adams, Arapahoe, Boulder, Broomfield, Clear Creek, Denver, Douglas, Elbert, Gilpin, Jefferson, and Park.

 


SaveSaveSaveSaveSaveSave
SaveSave