303 Day is a Chance to Celebrate Everything We Love About Colorado
And There's a Lot of it!
303 Day falls on a weekend this year. What's exciting about that? Maybe it's the fun, free, kid friendly events happening, or the local specials at your favorite restaurants in celebration of CO's favorite holiday. Either way, there is so much happening in honor of our favorite state this weekend….and I'm hoping to get to as many of these as possible! Check out some of my favorite 303 Day activities, and be sure to tag me in your photos on instagram! #GoExploreDenver!
What's Happening Around the City?
Let's start at Illegal Petes. We all know this massive Denver chain because of their delicious food and unbeatable margs. That being said, they;'re giving away breakfast burritos this year for….*drumroll please*…..$3.03! What else can you get at IP's for $3.03? Do house margaritas and draft beers sound okay to you? I sure think so!
Next, let's talk about all the amazing local artists and businesses we have in CO. Additionally, we are so lucky to have such talent in our state, and 303 Day is the perfect day to celebrate them! Check out the Craftsman's Market at the Salvage Design Center from 9am-4pm this Sunday. In addition, 20 local artists will be showcasing their stuff. I can't wait to check it out!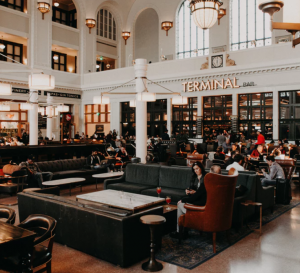 It's no secret that we love our nature in Colorado. 303 Day is the perfect time to get outside and #GoExploreColorado. Aditionally, since 303 Day is on a Sunday this year (and it's not actually supposed to snow on the 3rd!!), I encourage you to get outside and explore the one-of-a-kind nature we have as our backyard. Here are some of my favorite day hikes close to Denver:
Bear Creek Trail
Castle Rock Trail
Chautauqua in Boulder
Clear Creek Trail in golden
Elk Meadow Park
303 Day is a relatively new concept brought to us by Illegal Petes and channel 93.3. Additionally, it began 10 years ago, but has since been widely celebrated across the city and even the state. This year, you can even make a donation to Food Bank of the Rockies to get guaranteed admission to 303 Day at Night at the Oriental Theatre.
In short, 303 Day is a chance for us to come together, do some good, and celebrate the state we love. And even get a burrito or two!