The 39th Denver Film Festival rolls out the red carpet for Emma Stone & Damien Chazelle
This week I attended the opening night for the 39th Denver Film Festival. This was the biggest opening night in the festival's history with actress Emma Stone and writer/director Damien Chazelle in attendance. They were in town to screen their new film La La Land, which also stars Ryan Gosling.
The film is a hauntingly beautiful tale of love in the city of angles amidst dreams of stardom.  The cinematography is full of richly saturated colors, which brings this love letter to LA alive. Oh, and did I mention this is a musical? Stone and Gosling are true hollywood stars who nail the choreography and slip in and out of soulful song without missing a beat. The Oscar buzz for this movie is real.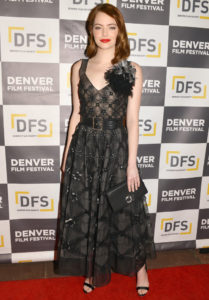 In addition to screening the film, I had a spot the red carpet and interview both Emma and Damien. For those who know me, I love movies and all things hollywood. So, let's just say I'm still pinching myself. First off, I adored Chazelle's Oscar Winning film, Whiplash, so to talk with the genius behind these two films made me nervous just thinking about it. Then of course there was my giddiness to see Emma Stone. She is not only one of the most accomplished actresses of her generation, but is also a true role model. She has avoided the pit falls of stardom, is true to herself and her vulnerability as an express is enviable
Upon their arrival, I was immediately struck by how young Chazelle is and how absolutely stunning Stone is. My first red carpet interview was Damien Chazelle. His inspiration drew from the fanaticism of large production musicals and the city of LA. However, he also wanted to keep it grounded and in-line with todays's trend for realism in film.  During the Q & A session post-screening, he shared that he wrote La La Land prior to Whiplash and had difficulty pitching this film. However, the success of Whiplash was able to help open some doors to get his pet project gain the green light.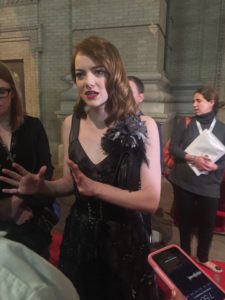 Stone dazzled with  a tea length Chanel organza gown complete with matching bag and red lips. She is as charming in person as she is on film, as she eagerly spoke with every outlet with ease and grace. Although this was her first visit to Denver, she said it felt like home. Stone, from Arizona, marveled at the number of Arizonians she met while in town.
All-in-all it was a remarkable evening out with the Denver Film Society. We are looking forward to screening more films throughout the week. Don't miss closing night and the the screening of Jacquie staring Natalie Portman on November 12th!
The Denver Film Festival runs through November 13th. Click here for the full festival program.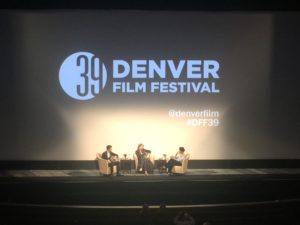 Meet the Author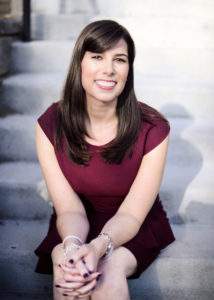 Libby Levinson made the move into real estate in 2005 and proudly joined Kentwood Real Estate – Cherry Creek in 2006. During her career, Libby has had the pleasure of helping a variety of clients navigate their real estate transactions: helping first-time buyers find their starter home; coordinating the synchronized sale and purchase for buyers looking for more space; sellers looking to down-size; and assisting sophisticated investors with their next investment opportunity. She has also enjoyed working with buyers building their dream home from the ground up. Libby is known for her ability to smoothly facilitate the complex details of both the buying and selling process.
Libby's real estate website is www.libbysellsdenver.com. She also writes for www.lifestyledenver.com.
SaveSave
SaveSave