The Best Places to Watch Fireworks in Denver this 4th of July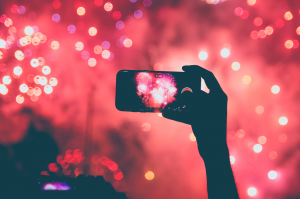 I love the 4th of July! When the weather's nice, it's the perfect time to get together with friends and family, get outside, and pull out the BBQ! I've been watching fireworks in Denver since I was a kid, and I want to share some of the best spots to watch them if you're new to the area. Do you have something to add to this list? DM me on Lifestyle Denver's instagram account (and be sure to give me a follow!).
Coors Field
If you're trying to get your fill of fireworks early, head on over to Coors Field! Their fireworks are happening after the games on July 2nd and 3rd. They put on an amazing show!
Cherry Creek – DCC
The Denver Country Club always puts on a great show. You can see their fireworks from all over the metro area. One of my favorite areas to set up is in the District parking lot. You're right underneath!
Elitches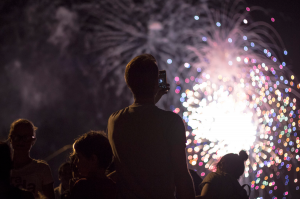 Who doesn't love Elitches?! And who doesn't love fireworks?! Get the best of both worlds on the 4th – Amusement park rides and 4th of July fun galore!
Dick's Sporting Goods
Dick's Sporting Good's park always puts on a great show. They do an amazing job of getting families together for fireworks… and you feel like you're right underneath the show (because you are!).
Civic Center Park
Go over to Civic Center Park this 4th. Grab a blanket and your best buds and set up in front of the City and County Building.  love being downtown and watching the sky light up with beautiful colors on the 4th!
Do you have any others to add to this list? Contact me! I would love to see your 4th of July photos – use the hashtag #goexploredenver on social media to share!