Spring Has Sprung (Just About!)
What Can You Do to Lighten Things Up in Your Space?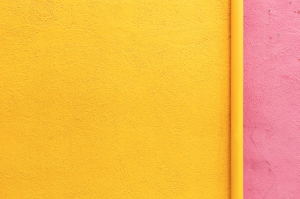 I'm getting so excited for Spring! It's my favorite season, and I absolutely love the opportunity to liven things up around the house! Check out my favorite ways to spruce up your living space!
A fresh coat of paint: Liven up your space with a fresh coat of paint! It's a fun way to brighten up any space. I know there are walls in your home you've been dying to do this for! Pantone's Color of the Year is Living Coral, and there's no better usage of this gorgeous pink (some say salmon, some say orange – I just love it!) for a spring refresher!
Throw Pillows: throw pillows are my new obsession! I love the way they can add color to your couch. You'd be surprised at just how much a little splash of color can do! Did you read tip #1? If you didn't, be sure to do that now, because one of the best ways to add color and texture to your living room is to match paint color and throw pillow color. Trust me on this!
Photographs: Odds are, you have tons of photographs laying around (or hiding dormant in your iPhone library). This is the perfect opportunity to brighten things up a bit; get those photos developed into print size and add colorful frames. Next step? Hang them wherever your space needs a little freshening up. Family pictures are a great idea as well!
Swap, Swap, Swap: Swapping everything out is a great way to refresh! That lamp you love, but just isn't making the angels sing, can go into hiding for a bit (it might enjoy the break!). Swap out for something fresh. I know it can be scary if you get as attached to your decor as me, but I promise it's worth a try!
Plants, Flowers, Green…Oh My! Nothing says "spring" to me like adding plants and flowers to as many spots in my home as possible. I just purchased a hanging filodendron and I can't tell you how much light and color it adds to my space! I also love a good bouquet from Whole Foods or Trader Joes. Their flowers are gorgeous and easy to take care of!
Bedding: Once I buy a comforter, it's mine for life. But recently I questioned whether or not to switch it out every once in a while. I added a cream colored white comforter to my bedroom recently and put some pink and yellow roses on my bedside table. If this doesn't say "spring," I don't know what does!
Are you looking for more ways to freshen things up in your home? Contact me! I would love to talk with you more about planning for for the best season of the year!