Summer is Right Around the Corner, Which Means It's Time to Get Outside!
And Denver's Famers' Markets Are Some of the Best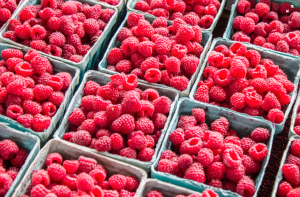 There's nothing that says, "Summer!" more to me than a good farmers' market. Taking the pups, walking around, trying new foods, and exploring farmers' markets is my all time favorite summer activity. Here is my guide to help you navigate which ones you need to visit this summer and spring!
Cherry Creek Farmers' Market
I've been going to this farmers market for ages. I have wonderful memories of getting orange and blueberry scones with my parents while they picked up fresh produce. It's dog friendly, family friendly, and some of my favorite vendors are there every year. Check it out on Wednesday and Saturday mornings in Cherry Creek off University Blvd.!
Old South Pearl Street
Making a visit to Old S. Pearl Street…. There's nothing better! I love this market because you get to en joy the vendors and explore the Pearl Street local businesses at the same time! This is a very pet friendly event and t starts this weekend! (May 19th). Check it out from 9-1PM.
Union Staton
Union Staton has added a farmers market in recent years. Let me tell you, it is something to behold! It's one of my new favorites and I love being downtown on those gorgeous summer days. This market goes from 9-2 and is already in full swing!
Highlands Square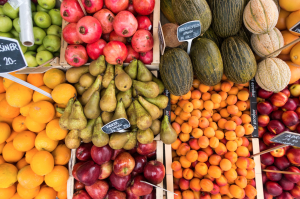 Another fantastic farmers market! I love walking around and visiting the local shops and boutiques as well. There's always a plethora of amazing food trucks and fun. Bring your pup and enjoy gorgeous views of downtown and the skyline while supporting local vendors!
RiNo
RiNo is bringing us a brand new farmers market this year! This neighborhood is home thousands of people who are looking for fresh produce, sweet treats, and fun! If you live in RiNo, be sure to stop by starting June 15th!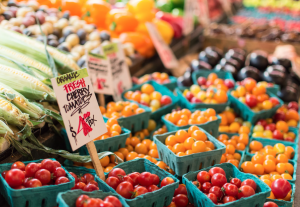 Boulder
I love Boulder. I always feel nostalgic when I head up there and see the CU students walking around and having a great time! Boulder also has one of the best farmers markets in the state….and I highly recommend you check it out….it's already in full swing!