CultureHaus' Annual Gala: The Art of Monet, an Evening in the Garden
A Night at the Denver Art Museum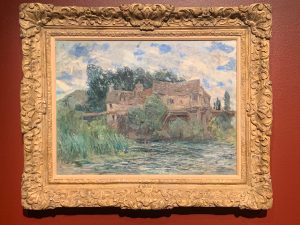 The Truth of Nature exhibit at the Denver Art Museum has been on my list for far too long. At long last,  I'm going for the first time tomorrow and as an avid fan of Monet I'm so excited! We've had some pretty amazing exhibits come through over the last few years. This has cemented Denver as a go-to location in the country for the museum lovers in us all. I think my favorites over the years … yes, in order  … were YSL, Dior and Cartier. I know, I know I can't believe the jewels came in last, but I'm a fan of fashion and couldn't get over those beautiful works of wearable art. Just need to start saving my pennies to afford a piece – add it to the bucket list!
The exhibition runs through February 2nd
I received an invite from CultureHaus a few days ago inviting me to their annual gala. I am still so excited to get this invite (there was definitely a little squeal involved!). If you haven't heard of CultureHaus, it's an awesome organization! They provide access to arts and culture events for budding philanthropists, hoping to inspire the next generation of artists. Their mission is as follows: "CultureHaus, the Denver Art Museum's young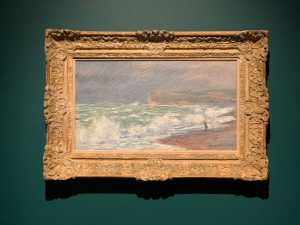 philanthropist group, inspires and cultivates the next generation of arts patrons."
Long story short, they host a black-tie gala every year and this year's theme is centered around the Monet exhibit at the DAM. There's food, drinks, dancing, and endless fun. What's really great is that tickets are totally sold out, so this is a great opportunity to support the museum and see the exhibit! Tickets are still on sale, but you will need to become a member of the museum to purchase tickets to the event.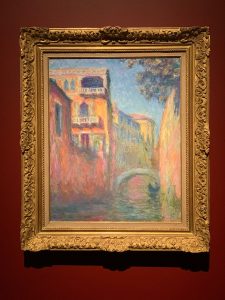 Dancing Along
I am so excited because I've been a fan of Monet since high school. I was all booked for a trip to Paris with my high school French class and had to cancel at the last minute.  Yes, of course there's a good story there. I lied to my parents about my plans for the evening and ended up getting into a  car accident. Moral of the story – never lie to your parents.
I should note this is the one and only time I've lied to my parents. I was one of those kids who was always caught whenever I put a toe out of line, but that's a story for another time. The reason I bring this up is that I missed seeing Giverny. Thankfully I did finally make it to Paris, albeit without my French class, but I still haven't seen Giverny so there's another bucket list item for you. Until then, I'm looking forward to an evening of dancing along with his brilliant art work.