April Market Stats Are In, and Lifestyle Denver Has the Insights You Want to Know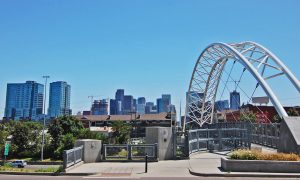 March was an exciting month in the Denver Metro Area, and the April Market Stats from the Denver Metro Association of Realtors show this. March signifies the beginning of Spring, one of the hottest times of year for the market. It is the start of the Spring selling season. There was an increase in buyer and seller activity, with buyers seeing more properties available and sellers experiencing increased competition. March closed with 4,619 active listings. This is comparable with the record low March of 2015, which closed at 4,112 listings.
Listings are seemingly hitting the market on Thursdays. Agents are keeping the listings open throughout the weekend with expected offer deadlines by Monday. This is an important trend to keep your eye on whether you're a buyer or seller.
Denver's market currently favors the seller, and in a sellers market, it is important to have a strong buyers agent. This means frequent communication and exchange of information in order to present an offer that exceeds the seller's expectations. I recently spoke about this topic on 9News, and you can find the full interview here.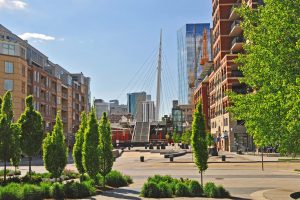 Important Numbers from March
We added 6,335 new listings in March. This is a 36.44% increase from the previous month. This increase was offset just slightly by the 5,674 listings that were placed under contract. This exemplifies strong buyer activity. We are seeing good numbers across the board, with an unchanging pattern of low inventory and increasing prices.
The condo market is seeing increased activity and steady growth in number of days on the market. March of 2017 showed an average of 36 days on the market, whereas March of 2018 showed an average of 71 days. The overall number of sold listings in March increased by 26.74% from the previous month, and dropped 12.03% from the previous March. The most active price segment for the single-family market is $300,000- $399,000, and $200,000- $299,000 for the condo market.
It is predicted that interest rates will increase in 2018. We're expecting there to be four increases in total, which will have an effect on the Denver housing market.
Active inventory for residential and single family homes in March of 2018 increased by 13% from the previous month. However, there was a decrease year-over-year for both. Residential decreased by 6.14% and single family decreased by 9.44%. Active inventory for condos increased by 12.54% from the previous month, exemplifying the increase in activity during the Spring season. Year-over-year, active inventory for condos has increased by 4.70 percent.
Libby Levinson's Expert Opinion from the DMAR Market Stats Report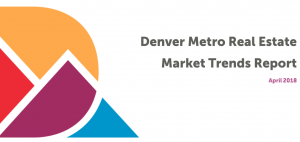 April Showers bring May Flowers, or as we say in the Denver Real Estate Market: April Listings bring May buyers. The Signature Market continues to grow in the single family market with a 53.3 percent increase in sold activity from February to March, and a 21 percent increase year to date. Interestingly enough, the MOI, or months of inventory, has jumped from 3.39 year to date to 2.55, which is a 32 percent decrease.
Climbing prices and increased demand are contributing factors to the blossoming of this segment of the market, but this also means more listings are needed to accommodate the demand. The real buzz is the condo market with its 79.63 percent increase in sales year to date, while the current days on market is up 9.4 percent compared to the month prior.
What does this all mean? As lifestyle choices shift, many buyers are looking for less yard work and the turn-key lifestyle to jet off on another adventure or walk to some of the amazing restaurants in town. This trend for the condo market will continue to grow as the units in laurel Cherry Creek start closing later this year.
Let Me Help You Make That Next Step This Spring
I would love to help you with the buying or selling process! I know it can be intimidating, especially with Denver's current housing market, but I know I can help you enter that new, exciting stage of your life. Get in touch with us via our contact form and let us help you start the next chapter!
Note: All data has been sourced from the March Denver Metro Real Estate Market Trends Report compiled by the Denver Metro Association of Realtors and includes 11 counties: Adams, Arapahoe, Boulder, Broomfield, Clear Creek, Denver, Douglas, Elbert, Gilpin, Jefferson, and Park.