BLOOM by Anuschka is One of My Favorite Florists and Home Decor Boutiques in Denver
And I'm Honored to Be Hosting a Fabulous Flower Arranging Event With Them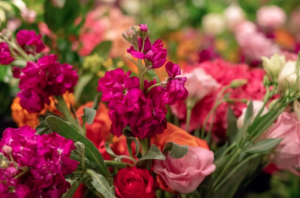 BLOOM by Anuschka has always been one of my favorite floral shops in Denver. They create visual masterpieces and exceptional works of art with their unique, colorful, and beautiful flower arrangements. Additionally, they are my go to spot for every occasion, celebration, and event where flowers are needed. I am honored to have hosted 2 flower arranging classes at their Cherry Creek location this year. Sharing the exceptional talents of my favorite floral designer with a private workshop was an dream. Likewise, I'm excited to share some of the techniques I learned with you!
Basic Elements of Floral Design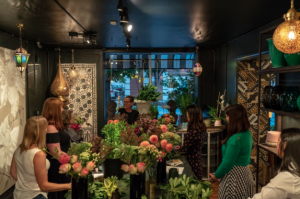 There are five basic, yet crucial elements to floral design: Line, Form, Space, Texture, and Color. These elements ensure your arrangement has shape and structure, height, width and depth, negative and positive space, diversity, and vibrancy to your arrangement. In addition, it's important to emphasize complimentary colors.
Prepping Your Vase

Most of us forget that prepping your vase is crucial to ensuring your flowers have a happy place to live. Using room temperature water and providing ample floral food helps your flowers stay happy and thriving.
Greening In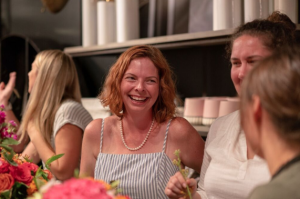 This was a new term for me in the flower arranging context. It's an important step which helps ensure you have lines/shapes/structure for your arrangement. Make sure to turn your vase during this process! Additionally, a small spritz of leaf shine can help enhance the look of your arrangement.
Keep Your Work Space Clear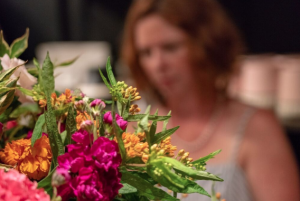 We learned the power of organization in this workshop. A cluttered workspace hampers the design process, which hinders the potential of your arrangement. Making sure stems and excess foliage fall on the floor is a great way to keep the workspace clear. Next, grab a broom!
The Arranging Process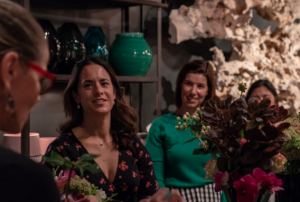 Anuschka advised us to use 5 different types of flowers. In addition, using odd number quantities helps add variety to your arrangement. Flowers constantly need fresh water, and keeping up with this helps prolong the life of your flowers.
Viewing Your Arrangement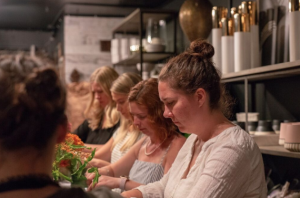 The most important tip is as follows: your arrangement should look great from every angle. Make sure to look at your arrangement from varying eye levels. Important! Turn your vase constantly while creating your arrangement.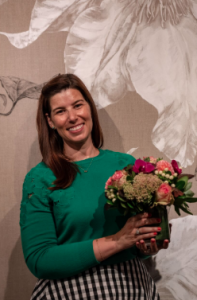 Do you have questions about BLOOM, Cherry Creek, or Denver's Real Estate Market? Contact me! I'm excited to hear from you!