Section 4.3.2 of the Colorado real estate contract requires you to choose whether your "cash to close" is immediately verifiable or not.
The clause in the contract states:
4.3.2. Available Funds. All funds required to be paid at Closing or as otherwise agreed in writing between the parties shall be timely paid to allow disbursement by Closing Company at Closing OR SUCH PARTY SHALL BE IN DEFAULT. Buyer represents that Buyer, as of the date of this Contract, ? Does  ? Does Not have funds that are immediately verifiable and available in an amount not less than the amount stated as Cash at Closing in 4.1.
Many Brokers will simply check "does" assuming that what their client says they'll be putting down is available. That's fine 99.9% of the time.  If you're in that .1% you could have a problem.
You see, if you're waiting for a bonus check or a tax return or a wire transfer from overseas and the funds don't arrive, you won't be able to use that as a reason to terminate your contract.  You could be at risk to lose your earnest money.
If you still have a Loan Conditions Deadline, you'll be able to breathe a little easier because in Colorado, buyers can terminate if the loan is declined or doesn't meet their approval.  However, beware of trying to terminate based on your cash being unavailable or locked up.  That is not a claim you'll have a right to make, according to most attorneys familiar with Colorado real estate law.
Ask your Broker which box you should check, and let her know whether your "cash to close" is truly available at the time of the contract or not.
Gretchen Rosenberg, LifeStyle Denver author, is a local Denver real estate broker.  Contact Gretchen for information on Denver area real estate.

About Libby Levinson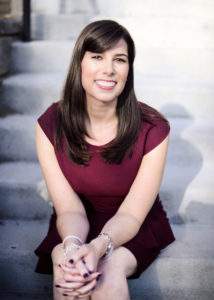 Libby made the move into real estate in 2005 and proudly joined Kentwood Real Estate – Cherry Creek in 2006. During her career, Libby has had the pleasure of helping a variety of clients navigate their real estate transactions: helping first time buyers find their starter home; coordinating the synchronized sale and purchase for buyers looking for more space; sellers looking to down-size; and assisting sophisticated investors with their next investment opportunity. She has also enjoyed working with buyers building their dream home from the ground up. Libby is known for her ability to smoothly facilitate the complex details of both the buying and selling process.
Libby's real estate website is www.libbysellsdenver.com. She also writes for www.lifestyledenver.com.