Coffee Subscriptions for Safe Coffee Drinking During a Global Pandemic!
My Top 4 Favorite Coffee Subscriptions for Coffee Lovers Who Aren't Leaving Their Homes Right Now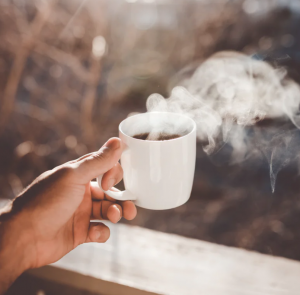 I'm really missing Denver coffee shops right now. I wrote a blog post about my favorites not too long ago (which you can check out here) featuring some of my favorites! But the harsh reality is that even though the Denver stay-at-home order isn't being extended, you might not be feeling safe going to a coffee shop right now. While there are many amazing coffee shops doing to-go coffee, sometimes leaving our homes to get some isn't an option. That's why I put together my list of my favorite coffee subscriptions that can be delivered directly to your door. Because as much as I want to give up coffee for a bit … I just don't see that happening 🙂
This is for you coffee snobs out there (which is me included!). Trade offers a personalized experience where you can share your coffee and taste preferences and they match you with some of the best brews! Choose from over 400 coffees and let your taste buds throw a party (since we can't for the foreseeable future). Take the quiz, get matched, and make it your own!
This is the coffee subscription that's taking over the world right now. Everywhere I look, someone is raving about Bean Box. Every roast is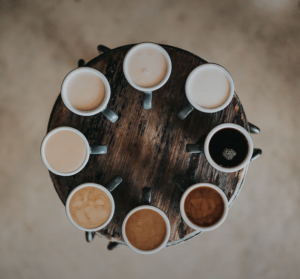 handpicked, and they offer bean box credits to subscribers (who doesn't love money back, especially during a pandemic?). They also have a chocolate and coffee box option so you can get your sweet fix, too. Check it out (a great Mother's Day Gift idea, too!).
This subscription is for coffee lovers that are tired of buying the same coffee every month (or week… for some of us!). They offer a price match promise, so you'll never pay more than what you would at your local grocery store. And it's delivered right to your door! They have many different plans to choose from – something for everyone!
Hey, world travelers! This is for you! We can't travel too much right now, but we can take our taste buds on a worldly adventure with Atlas. They curate the world's best coffee options to bring you the most wonderful journey! This is a great opportunity to try coffee from around the world that you've never tried before.
I know coffee has been a source of comfort for me during this pandemic. I've loved making a cup in the morning while I make a great breakfast. Even better? I use some of my prized mugs to make it feel ever more special. I hope you enjoy this post and find a coffee subscription that feels safe and right for you!
Have questions about living and thriving in Denver? Contact me! I look forward to sharing my knowledge of the Denver metro area and beyond with you!