If you are as addicted to coffee as we are, here's our list of our favorite coffee spots in Denver
1. Weathervane – 1725 17th Ave
If your grandma had a solid business acumen and an elevated pallet, this is what her coffee shop would look like. Weathervane is sweet and cozy, with vintage couches, wood paneling, TV trays, and a menu to match. Their house-made syrups are a must try (our favorite is lavender!) and they offer a full breakfast and lunch menu complete with vegetarian options. With a thoughtfully curated pantry retail section of local favorites from mugs, cards, and self-care items, this has become our one-stop-shop!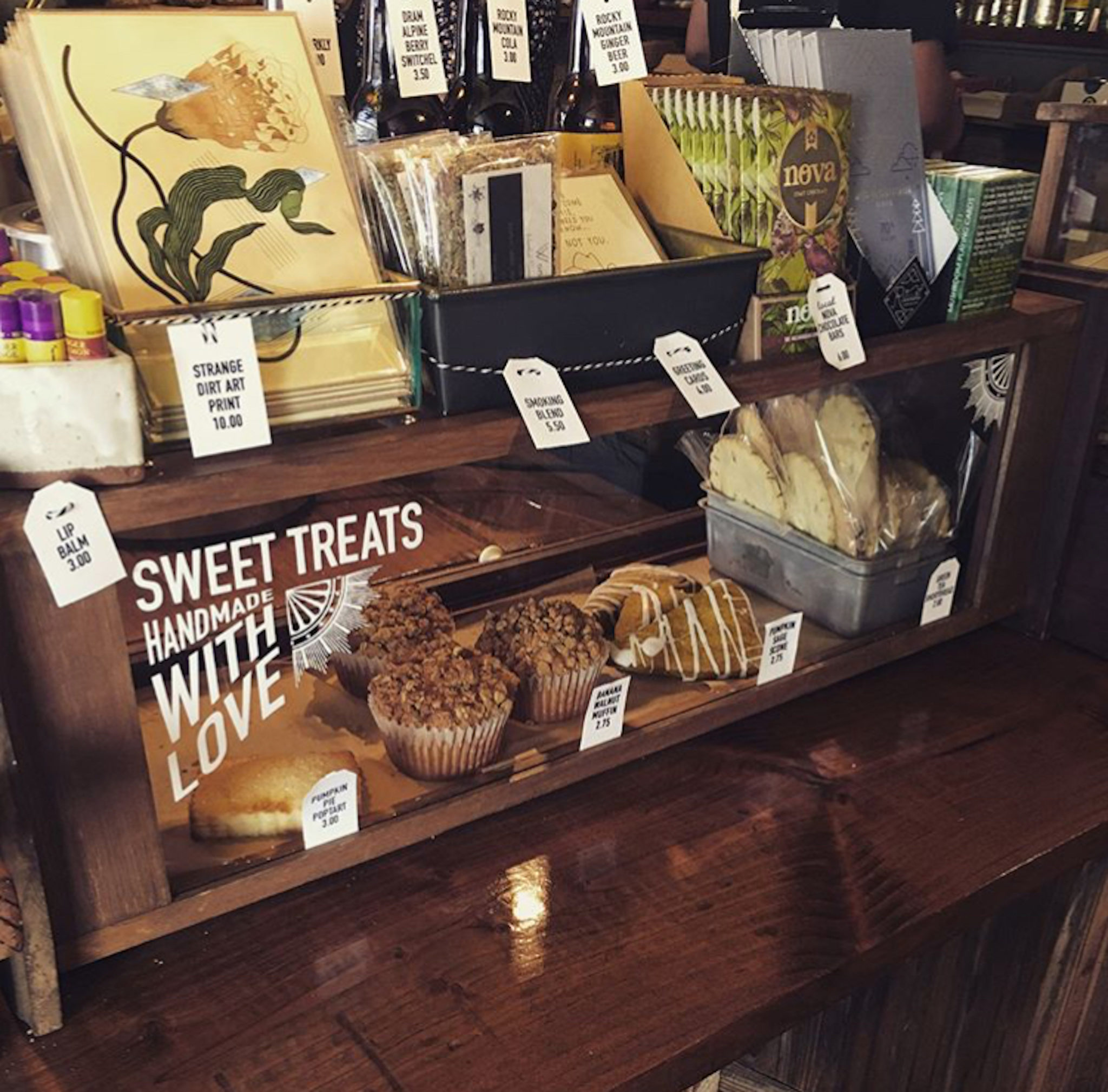 2. Aviano – 244 Detroit St
Coffee is not scarce in the always busy Cherry Creek, with chain coffee shops abundant, but Aviano sets itself above the rest with a simple menu of elegant brews and pour-overs, beautiful lattes, and a rotating selection of pastries surrounded in a warm, elevated, décor. Did we mention we love their statement tile. In the summer their garage-style front windows open for the ultimate al-fresco experience. This is our pick for your next need-to-impress coffee meeting.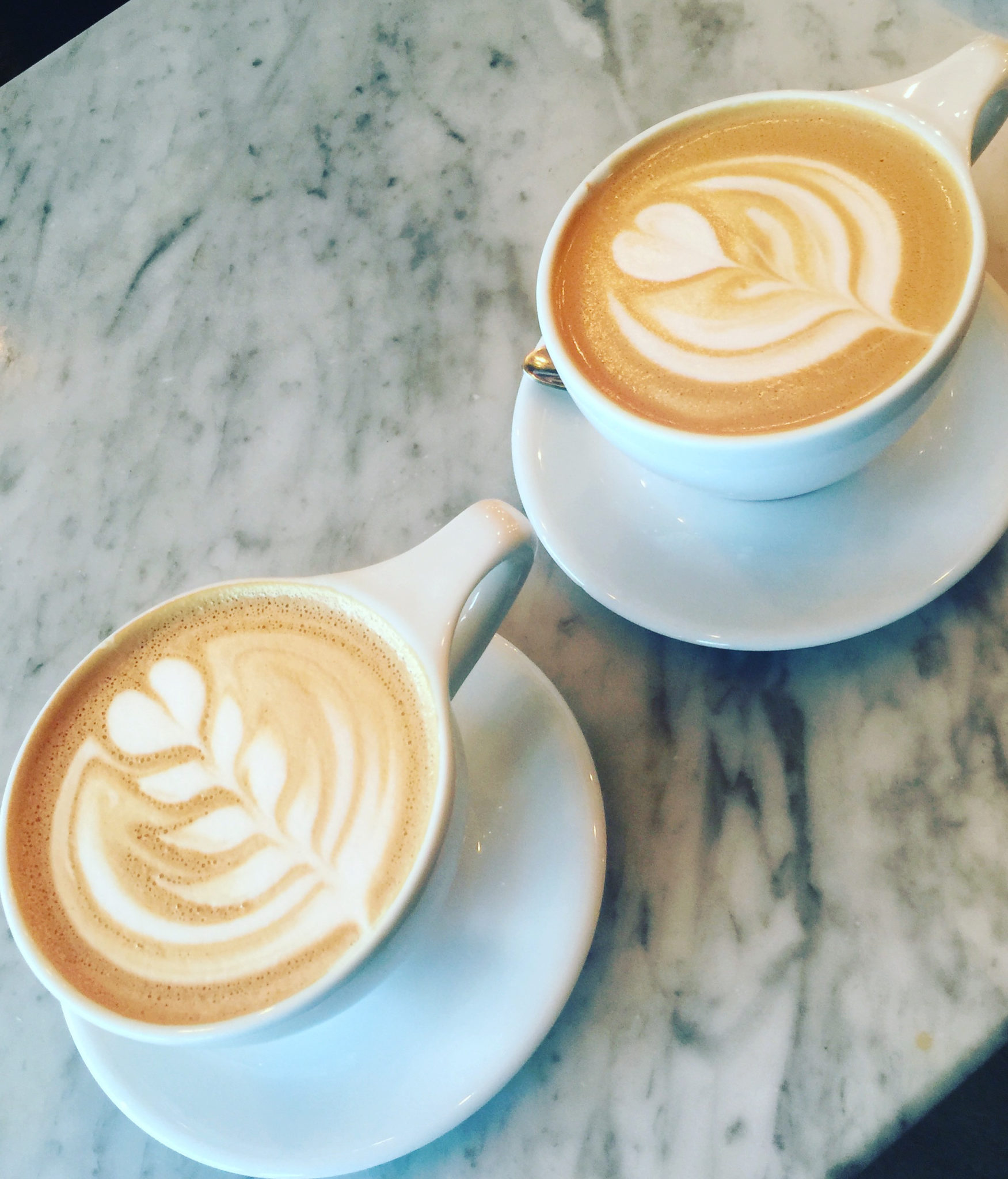 3. Hudson Hill – 619 13th Ave
Everyone loves a multi-functioning space, and Hudson Hill is one of the best – located in the heart of Capitol Hill! Coffee shop by day, Cocktail Bar by night, Hudson Hill's charming décor and delicious menu are certain to inspire you in more way than one. The space encourages you to spread out, take your time, and maybe stay long enough to enjoy one of their expertly-crafted cocktails, after a long day's work.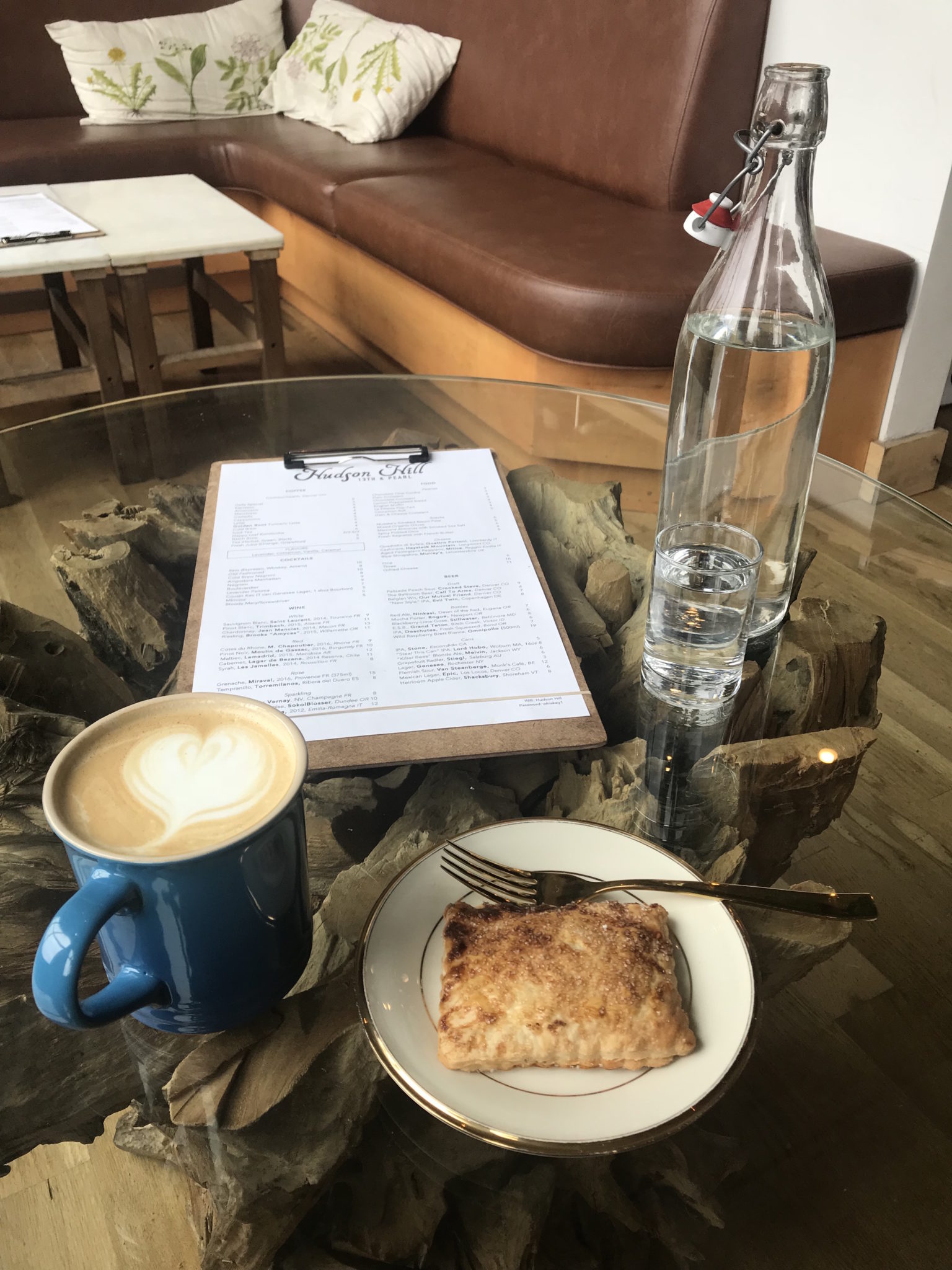 4. Corvus – 1740 Broadway
For that fresh-as-can-be taste, buy your coffee at the source! On-site roasting means that every cup Corvus pours is fresh and delicious. Stop by for a fresh cup or, if you're more of a DIYer, Corvus sells equipment and bulk beans so you can take the experience home with you. Their staff is friendly, caffeinated, and always happy to educate a burgeoning coffee snob. Looking for a gift for your favorite coffee-drinker? They offer a variety of coffee subscriptions so you can get fresh-roasted coffee beans delivered straight to their door!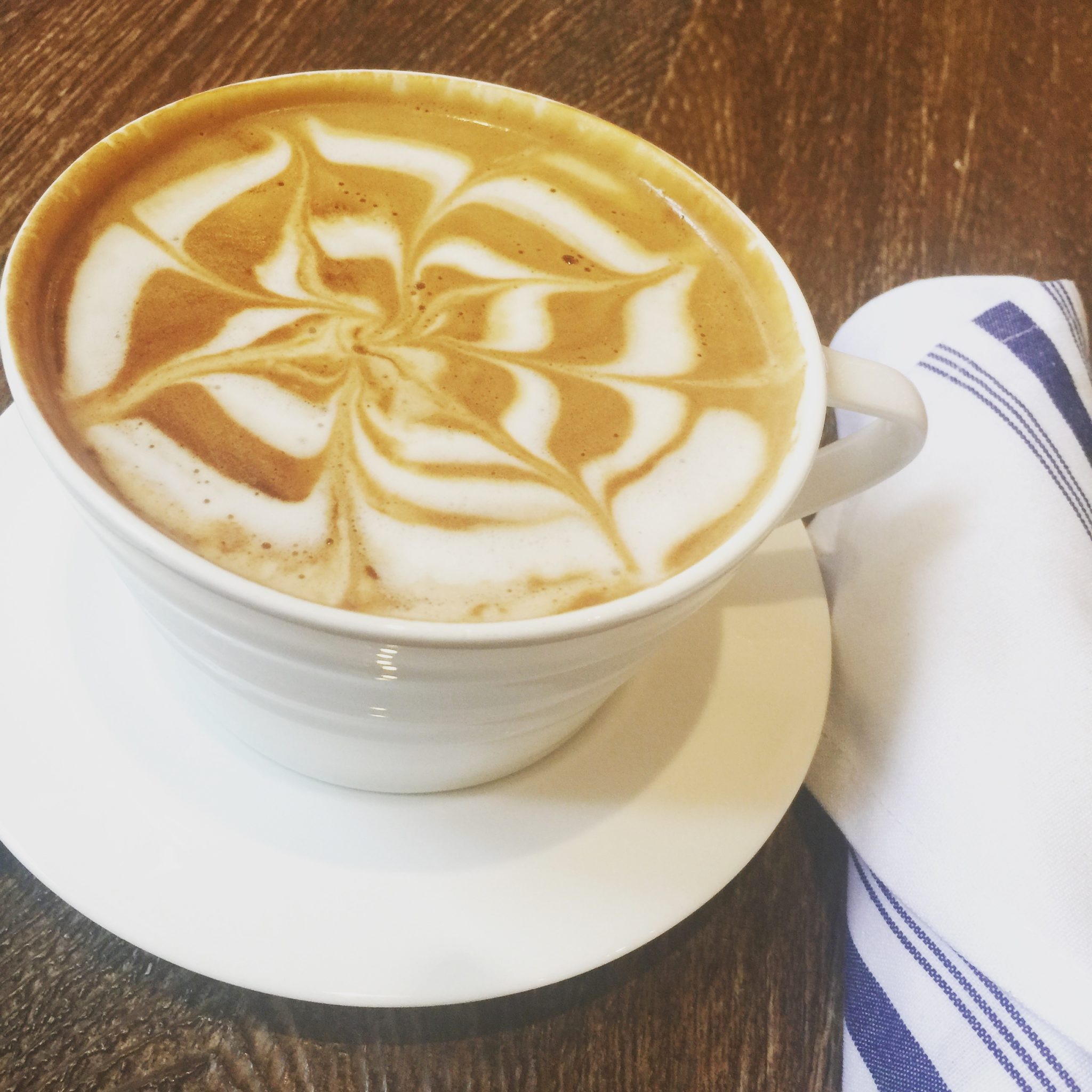 5. Novo – 1700 E 6th Ave
Chances are, even if you haven't been to one of Novo's cafes, you've had their coffee. It is the go-to for many of our favorite restaurants in Denver, not to mention it's available in most Denver area grocery stores. Equal parts roaster, supplier, and coffee shop, Novo is everywhere! Our favorite Novo manifestation is their 6th Ave storefront, which is a great spot for a leisurely breakfast hang or an easy stop on your way to the office or errands.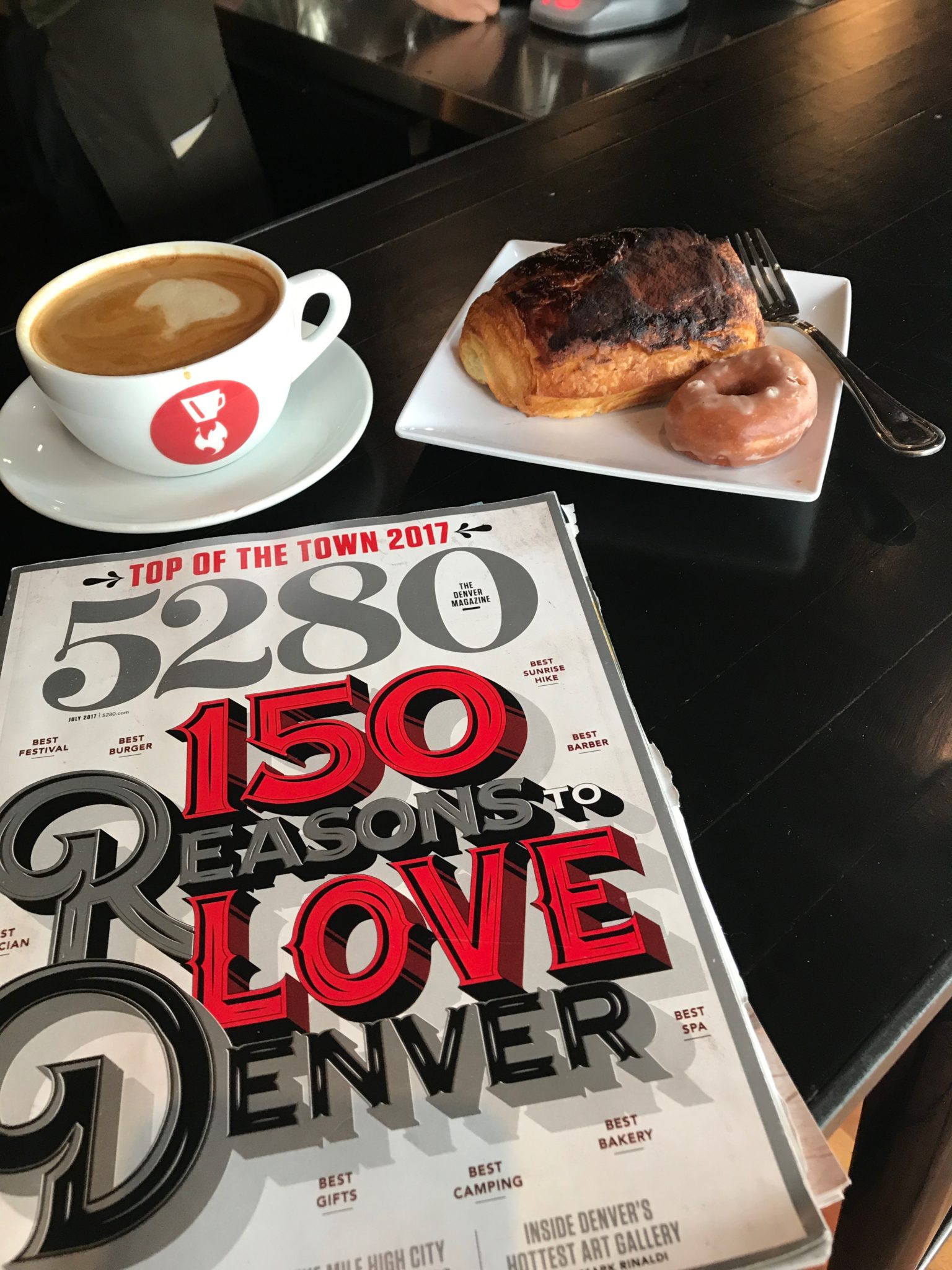 … And one more for good measure
6. Crema – 2862 Larimer St
Because we can't just limit it to five, our sixth entry into this favorites list isCreme. Nestled into one of Denver's most artistic and vibrant neighborhoods, Crema is both lively and simple. It attracts hipsters and artists, as well as business people on their way to or from Downtown. Coffee at Crema is brewed from a variety of both local and long-distance roasters, and they offer a flight of espressos so you can try them all! With a small, rotating menu of options for both breakfast and lunch, there's really no reason to leave here anytime soon. Unless you need to charge your laptop- there are, intentionally, a shortage of available outlets.

While there are so many good ones, we had to narrow our's down to six. What are your favorite coffee spots in Denver? Connect with us on Instagram and Facebook.

SaveSave
SaveSave
SaveSave
SaveSaveSaveSaveSaveSave
SaveSave
SaveSave