5 Virtual Mother's Shopping Ideas
Shopping For Mom During Quarantine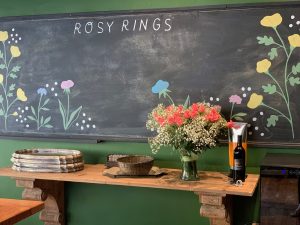 Mother's Day is Sunday, May 10th. Some of my favorite shops for Mother's Day shopping are closed, but many of them are open for curbside pickup. In addition, many of my fav local spots are participating in online ordering or creating gift boxes to be sent off to mom! I was feeling a bit overwhelmed with all of the virtual ways to shop for my Mom, so I thought I'd put together a list and share it with you! Check out some of my favorite virtual/online/curbside pickup ideas for mom or the mother figures in your life.
Rosy Rings, which many of you know is one of my favorite shops in Denver (located just north of Cherry Creek), is offering purchases through their website. Get mom one of their amazing candles or a soothing botanical to make her day in quarantine (or her day in general… she deserves it!). I've got a long list of Mother's Day ideas from them and hope this can help! Or, check out their Instagram page or packages their team has put together … oh and they all just happen to be Mom's themselves : ).
Even better? With a $100 purchase they are offering a free glass hand sanitizer bottle that you can take with you in the car (it fits in the drink holder which is perfect for our entry back to our new normal).
My favorites: Oval Botanical Candle, Botanical Sachet & Peony and Pomelo Diffuser
You can check out Homebody (another amazing shop along E. 6th Avenue) for stellar Mother's Day gifts! I've been eyeing their jewelry designers and it's safe to say there's a stunning piece for everyone. They also have the best home decor! I can't help but pick something up every time I'm there. : )  They also turned me on to one of my new favorite sweater designers Lingua Franca.
The best way to purchase is to send them a DM on instagram so they can offer pricing and pickup/shipping options. Happy shopping!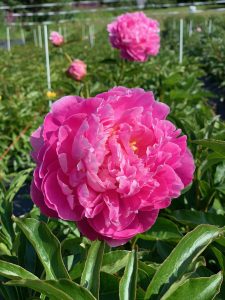 My favorites: woven basket with textile, Flower Power napkins &
Meek Vintage is putting together gorgeous gift sets that you can purchase on their website. And if you've ever purchased a gift from them… you know how beautifully they put things together. Order online and expect the most amazing gift for mom to arrive at her door this year (and it's okay to treat yourself to something, too).
My favorites: Sweet tooth gift set & the inner beauty kit
The Artisan Center in Cherry Creek has curated some gift sets for mom! They range in price from $25-$100 and have some of the cutest stuff for mom in there! Be sure to send them a DM to purchase. The best part? Their signature wrapping is still included!
My favorites: swell wine glass and candle box, caramels and note taking set
There's nothing better than flowers to brighten up a space, especially when you've been staying in that space for weeks on end (I think we all know what I'm talking about! 😉 ). Send mom flowers from my favorite flower shop, Bloom in Cherry Creek! You can shop via their website (which also has jewelry and home decor).
Thanks so much for reading! One of my favorite ways to shop for Mother's Day is to support local businesses, who need that support now more than ever! Each of these businesses is local, and 4 of them are in Cherry Creek North. We can still bring joy to the mom's and mother figures who do everything for us this year. Be sure to order within the next few days to ensure it gets there on time!
Have questions about living and thriving in Denver? Contact me! I look forward to sharing my knowledge of Denver and beyond with you (and be sure to check out my monthly market stats posts to keep up with what's happening in the Denver market).