Colorado Has A Plethora of Family Friendly Free Days This Year
Hashtag #goexplorecolorado to show me your photos!
Denver Art Museum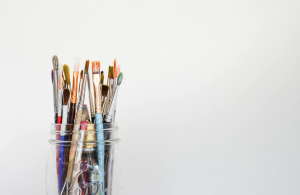 We all love the Denver Art Museum (and if you haven't had a chance to see Dior yet….you have to go!). Did you know DAM is free the first Saturday of every month!
100 West 14th Avenue Parkway|Denver
720-865-5000| DenverArtMuseum.org
First Saturday of Every Month
Clyfford Still Museum
Take a short walk from the Denver Art Museum over to see the artwork of Clyfford Still. The following are the free days offered by the museum!
January 24th (it's coming up!). February 17th, March 26th, April 28th, May 22nd, July 17th, August 3rd, September 12th, October 15th, November 2nd, December 18th
1250 Bannock Street| Denver
720-354-4880| ClyffordStillMuseum.org
Denver Museum of Nature and Science
The Denver Museum of Nature and Science is one of my favorite spots to visit in Denver. This year, they are offering plenty of free days for you and your family. It's the perfect outing for the kids!
April 3rd, April 28th, June 2nd, July 2nd, August 26th, September 29th, October 14th, November 2nd, November 17th, December 8th
2001 Colorado Boulevard| Denver
303-370-6000|DMNS.org
Denver Botanic Gardens
The Denver Botanic Gardens has wonderful events all year long. Whether it's snowing buckets or a beautiful sunny day, the gardens has everything you and your family need to be entertained. Here are their free days!
January 21st, February 18th, March 22nd, April 14th, July 10th, September 3rd, November 11th
1007 York Street| Denver
720-865-3500| BotanicGardens.org
Denver Zoo
It's always a good day to visit the Denver Zoo! Check out their free days below, and mark them on your calendar!
January 18th, January 19th, February 3rd, February 4th, November 4th, November 8th
2300 Steele Street| Denver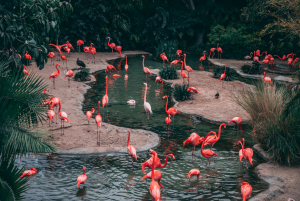 720-337-1400|DenverZoo.org
U.S. National Parks
Colorado is home to some of the best National parks in the country. This year, they are offering free days so you can get outside and explore them!
January 21st, April 20th-22nd, November 11th
NPS.gov/PlanYourVisit
Chatfield Farms
Take a trip out of the city to visit Chatfield Farms! This fantastic botanic garden offers family friendly fun all year round!
February 5th, March 5th, April 2nd, June 4th, July 2nd, August 6th, November 5th
8500 West Deer Creek Canyon| Littleton
720-865-3500| BotanicGardens.org
Children's Museum
The Children's Museum offers family-friendly fun all year round! It is the perfect place to take the kiddos and let them explore.
Free Days: First Tuesday of Every Month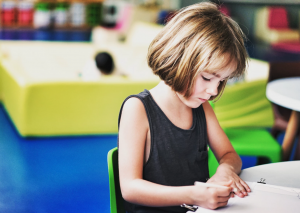 2121 Children's Museum Drive| Denver
303-433-7444| MyChildsMuseum.org
I hope you enjoy at least one of the fantastic free days Colorado has to offer! Many of these are in Denver, but some extend far beyond the city's borders. Hashtag either #goexploredenver or #goexplorecolorado to show me your photos! Do you have questions about living the Denver lifestyle of Denver real estate? Contact me! I look forward to sharing my knowledge with you!