On the 2010 Colorado Gives Day, $8.7 million was donated to local charities.
The 2011 Colorado Gives Day hopes to outpace that amount.  Donate at their site by clicking the big green button "Donate Now."  You can designate from over 880 local non-profits.  This event is sponsored by the Community First Foundation.
Give early, give often and extend a helping hand.  The giving begins at 12:01 am on December 6th.
For that one day, let's remember our friends in need.
Meet the Author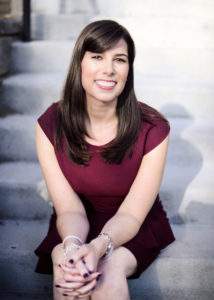 Libby Levinson made the move into real estate in 2005 and proudly joined Kentwood Real Estate – Cherry Creek in 2006. During her career, Libby has had the pleasure of helping a variety of clients navigate their real estate transactions: helping first-time buyers find their starter home; coordinating the synchronized sale and purchase for buyers looking for more space; sellers looking to down-size; and assisting sophisticated investors with their next investment opportunity. She has also enjoyed working with buyers building their dream home from the ground up. Libby is known for her ability to smoothly facilitate the complex details of both the buying and selling process.
Libby's real estate website is www.libbysellsdenver.com. She also writes for www.lifestyledenver.com.