Denver's chapter of the Institute of Classical Architecture & Art offers monthly get-togethers to share information about local architecture and building design.
Columns & Coffee provides education about classical influence in local architecture.
February's Columns & Coffee provides another rare opportunity to learn about The Equitable Building, one of Denver's most beautiful commercial buildings, from the inside out.  This month's tour will be directed by Tom Noel, whose extensive knowledge of the Equitable Building and humorous insight will combine for a memorable Columns & Coffee tour.
Noel has written many books about Denver and Colorado history, and he's well-known in town as the go-to historian.
Saturday, February 18, 2012*
8:30 a.m. – 10:30 a.m.
Meeting Location:   Starbucks in the Magnolia Hotel; 818 17th Street (across Stout Street from the Equitable)
Free to ICAA members and the general public
RSVP:      Chad Cox at chad [at] bluearchitects [dot] net
*Space is limited to 30 participants and is on a first come, first served basis
The Equitable building is a fascinating building, and this will be a fun seminar for anyone interested in classical architecture.
Interested in residential architecture as well?  Search for your new Denver home at Gretchen Rosenberg's real estate web site.  You can set up regular property alerts as well as contact me for a free market study on your home.
Meet the Author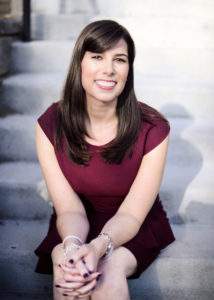 Libby Levinson made the move into real estate in 2005 and proudly joined Kentwood Real Estate – Cherry Creek in 2006. During her career, Libby has had the pleasure of helping a variety of clients navigate their real estate transactions: helping first time buyers find their starter home; coordinating the synchronized sale and purchase for buyers looking for more space; sellers looking to down-size; and assisting sophisticated investors with their next investment opportunity. She has also enjoyed working with buyers building their dream home from the ground up. Libby is known for her ability to smoothly facilitate the complex details of both the buying and selling process.
Libby's real estate website is www.libbysellsdenver.com. She also writes for www.lifestyledenver.com.