Denver's Short Term Rentals and Airbnb Rules Are Up in the Air for the Metro Area

Denver is still in the process of figuring out how to regulate Airbnbs and short term rentals. While no one has a an answer as to how to navigate this complex issue yet, the pressure to figure it out is increasing. I have worked with a number of clients who have purchased properties specifically to jump on the bandwagon and cash-in on this trend with more and more inquiring about the rules and potentials.
In many cases, short term rentals are lacking in compliance with Denver's city regulations. It's important to properly register your property with the city before renting out a room in your house  so that you aren' tin violation. For example, posting flyers or ads advertising your rental is not proper registration.
As a result of improper compliance, the city wasn't properly notified of the number of short term rentals the city is housing. Thus, Denver was unable to collect lodger's tax for these properties and was losing a significant amount of revenue for the city.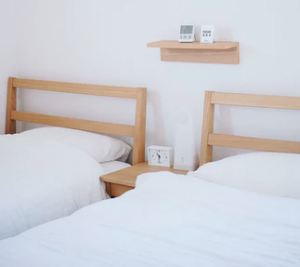 Denver acknowledges that many people rent out rooms as a way to make extra income. While the city understands the need to keep this industry available and thriving, the need for regulation is increasing.
For example, Airbnb requires a short term rental certification in order to partake in the world's newest trend. In order to qualify, the owner of the home must ensure their rental is their primary residence. Your rental must also be insured. For a full list of short term rental qualifications, click here.
What Has Denver Determined?
Denver has determined that short term rental of private rooms is allowable so long as the property is the owner's primary residence. The more complicated piece is that a majority of short term rentals occur in condo buildings. While the City allows for rentals of this nature for a primary residence, many HOAs (home owner's association) do not allow for this type of rental in their bylaws. As a result, many homeowners within these buildings are illegally renting their rooms. This violates the rules within the building.
Residents are concerned with the safety of their buildings with the short term rental market becoming so popular; the increase of temporary and non-vested renters who have access codes to their buildings is concerning. Many neighbors are unhappy with the increase in people and traffic juxtaposed with the lack of parking on their street. Additionally, tighter regulations are encouraged by residents because their neighborhoods are not commercial.
The city is looking for a way to ensure residents feel comfortable in their own neighborhoods and encouraging homeowners to follow proper regulations while allowing the short term rental to thrive for its participants.
In short, if you're thinking about renting a room in your home, the city of Denver asks that you follow proper protocol! If you have additional questions, please let me know. I'm well versed in this arena and spoke with 5280 Magazine on this topic last year . Iwould be happy to help you achieve your investment goals.