Denver's standing among the arts and architecture community has steadily risen in recent years with the addition of the Denver Art Museum's Hamilton Wing, the Museum of Contemporary Art and now the official opening of the new Clyfford Still Museum.
The Clyfford Still Museum was built to house Still's collection of nearly every work he produced.  He was a pioneer in the early 20th Century's Abstract Expressionism movement, and held on to most of his works until his death.
Still bequeathed the entire collection to one US city that would agree to fund and build a free-standing museum to house the collection.  His widow, Patricia, oversaw the selection process.
Denver, being the amazing city it is, rose to the challenge and secured the Clyfford Still collection in 2004.  There are very few Still pieces held in private collections, so this is the one venue in the world where art aficionados will be able to view Still's big, colorful canvases, his drawings and sculpture.
The museum itself is also drawing rave reviews.  Designed by architect Brad Cloepfil, it is a light filled and interesting building built of textured and striated concrete sitting directly behind the Hamilton Wing of the Denver Art Museum.
Visit the Clyfford Still Museum at 1250 Bannock Street soon and often, and support the arts in Denver.  This gives you one more reason, beside the new H & M store to visit downtown Denver.
Gretchen Rosenberg, LifeStyle Denver author, is a local Denver real estate broker.  Contact Gretchen for information on Denver area real estate.

Meet the Author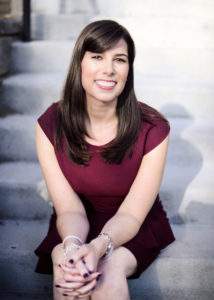 Libby Levinson made the move into real estate in 2005 and proudly joined Kentwood Real Estate – Cherry Creek in 2006. During her career, Libby has had the pleasure of helping a variety of clients navigate their real estate transactions: helping first-time buyers find their starter home; coordinating the synchronized sale and purchase for buyers looking for more space; sellers looking to down-size; and assisting sophisticated investors with their next investment opportunity. She has also enjoyed working with buyers building their dream home from the ground up. Libby is known for her ability to smoothly facilitate the complex details of both the buying and selling process.
Libby's real estate website is www.libbysellsdenver.com. She also writes for www.lifestyledenver.com.