Denver is Home to Many Amazing Local Bakeries
Here's My List of Top Bakeries in the Denver Metro Area!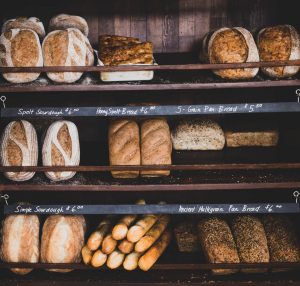 There's nothing I love more than walking into a bakery and smelling fresh pastries. I swear, there's nothing better than a perfectly baked croissant! That's why i've put together a list of my favorite bakeries around town. Check them out, and be sure to tag me in your bakery photos using #goexploredenver on social media!
This CUTE French pastry shop is located just off Florida and Holly. For a while, I thought they were Denver's best kept secret…. but I went in there this week and it was packed! Which I was so happy to see! I lover their croissants and baguettes… and you can even get a box of day old pastries for $10. I swear they're even better the next day! Be sure to check them out in the Virginia Village neighborhood.
Address:
Hours:
7:30 AM – 4 PM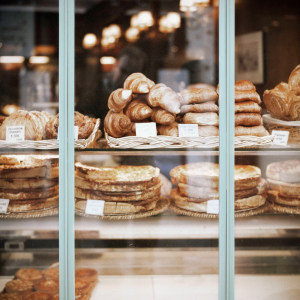 CLOSED on Mondays
Five Points presents….. *drum roll*….. one of the best bakeries to date! Rebel bread is located in the coolest old church, which now hosts tons of art related events. Their Nutella filled brioche bun is to die for… and I highly recommend their coffee as well. You can place an order in advance here. Their bread is phenomenal and I promise you don't want them to sell out before you get your hands on it!
Address:
400 Curtis Street #1, Denver, CO 80205
Hours: Friday (9-3), Saturday Sunday (8-3); closed the rest of the week!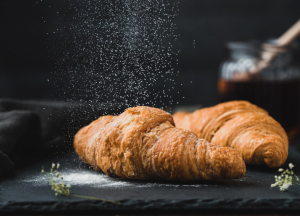 This french inspired bakery has everything you could possibly want and more! I have never had a better cinnamon roll in my life…. not to mention their quiche is probably the best way you could possibly start you day. They are located in the Hilltop/Hale/Mayfair neighborhood…. right by the 9+Co development. They have outdoor seating and the most mouthwatering treats….
Address:
4416 E 8th Ave, Denver, CO 80220
Monday and Tuesday: 7-2
Wednesday-Sunday: 7-3
Sugar bakeshop is not one to miss… and their popsters are probably the best things to ever exist. If you've been to Novo coffee recently, chances are you've probably had one. Sugar bakeshop is located on Broadway in the Baker neighborhood (coincidence?? I think not!). They're the perfect spot to take your computer and treat yourself to a relaxing work day with treats galore. Check them out ASAP!
Address:
277 Broadway, Denver, CO 80203
Monday-Friday: 7-5

Saturday and Sunday: 8-5
Gateaux has been my family's go to spot for cake orders for years. We have never had anything less than exceptional and beautiful from this magical bakery on Speer! Be sure to order your cakes in advance because they get busy…. and for good reason! Additionally, they have cupcakes and cookies for your to-go sweet treat needs. I LOVE gateaux!
Address:
1160 Speer Blvd, Denver, CO 80204
Whittier is home to one of my new favorite spots. Their phenomenal bake goods make stopping at the DMV SO WORTH IT! But in all seriousness… Rolling Pin is absolutely phenomenal and the aesthetic of this place is unbeatable. They have the cutest french style seating areas and their
chocolate cake….. oof. Nothing beats it! You won't ever be disappointed by a trip to this one of a kind spot!
Address:
2716 Welton St, Denver, CO 80205
Hours:
7-2 Thursday, Friday, Saturday, Sunday, Monday
CLOSED on Tuesday and Wednesday