It's the Part of the Weekend I Look Forward to the Most!
Here are my favorite Denver brunch spots around the city!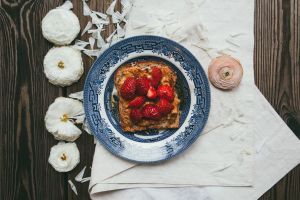 I never skip brunch on the weekends. There are way too many amazing spots to try around the city to take a weekend off of brunching! I'm excited to share some of my new (and old) favorites with you! Grab your family, your friends, or just yourself and head on over to one of these spots! PS: follow me on instagram for a brunch related surprise in the coming days!
Beast and Bottle
17th Avenue is lined with many spectacular restaurants, but Beast and Bottle is may favorite spot for brunch. They have amazing waffles, egg entrees, and their coffee always hits the spot. Their ingredients are sourced from local farms and purveyors. Impress your grandmother who comes to visit with their delectable brunch!
Devil's Food
Devil's Food has been around for as long as I can remember. The cookery on South Gaylord brings in influxes of brunch-goers from the Washington Park neighborhood every day (not just the weekends). I love their eggs Benedict, but you also can't go wrong with the challah french toast. They recently opened a coffee shop and bakery just up the block from their restaurant – be sure to check that out, too!
Beatrice and Woodsley
Beatrice and Woodsley is considered one of America's best restaurants. What's even better is that they recently expanded their brunch hours from 9am-2pm on Saturdays and Sundays. Did you say apple pie pancakes? I'll be there!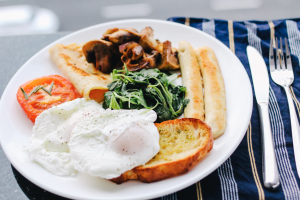 FnG
The Highlands really welcomed a gem when FnG opened! Not only do they have amazing happy hour and dinner, but their brunch is one of the best in the city. They have an amazing patio with live music during the summer. It's making me crave warmer weather!
Sassafras
When Sassafras first opened I thought, "this place is going to be a hit!" Now, they have 3 locations and an unbeatable brunch. Get in line early because the secret about their brunch is out: you can't beat it!
Lucile's
I've been going to Lucile's for as along as I can remember. They recently expanded and now have a few locations scattered around the Denver area. They are a creole cafe, and their beignets are to die for….truly, I could eat an entire basket of them! Take a trip to NOLA in the heart of Denver!
Ophelia's
I always though Ophelia's was a night time spot with live music and amazing dinner entrees. Turns out they are that AND an amazing brunch spot with live music and bottomless mimosas. I had the creme brûlée french toast and I don't think I've ever had a sweet breakfast so memorable. Check them out this weekend!
Annette
Annette is located in Stanley Marketplace. And guess what? Their chef is nominated for the James Beard Award, and for good reason. Their brunch is spectacular. It goes from 10-3 on Saturday and 10-2 on Sunday. Stop in and walk around Stanley after you enjoy their yeasted waffle!
Morning Collective
The Morning Collective offers mimosas and bloody mary's to customers waiting for a table! Their Nutella stuffed french toast is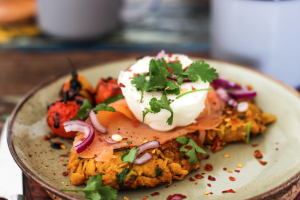 unbeatable, and their savory options are just as spectacular! Check them out on S. Broadway and hit up Antique Row after your stomachs are full!
Senor Bear
Senor Bear is a LoHi favorite! Their latin inspired cuisine is leaves your craving even more after you leave the restaurant! They also host many private events, and I highly recommend booking a spot there for your next brunch party!
Be sure to follow me on instagram for a special brunch surprise in the coming days! Do you have questions about eating/living in Denver or Denver Real Estate? Contact me! I look forward to sharing my knowledge of this amazing city with you!