Call, A Casual Chef's Cafe, Opened on Larimer Street Last December
And Made Bon Appetit's Hot 10 List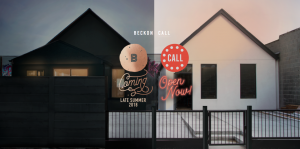 Photo Courtesy of Call Website
Call opened in Denver's hip RiNo neighborhood last December, and has been receiving impeccable reviews since its inception. They focus on creating a welcoming atmosphere where creating a sense of togetherness is the norm. The art of enjoying exquisite cuisine in a community setting is their focus, and they do an impeccable job!
Bon Appetit releases their "hot 10 list" each year. Only one Denver restaurant made the cut this time around (compared to 2 last year). Bon Appetit refers to Call as "an all day hang" with a vast selection of snacks and tapas. They rave about the welcoming atmosphere and distinct aesthetic that make Call a unique place to dine, snack, and spend the day with friends (and even make some new ones!).
Call is a dine in restaurant where locals can enjoy a relaxing lunch away from the office or a fun dinner with family. They also have what they refer to as 'the bread bar' where you can get tasty treats to go (english muffins and pretzel rolls just to name a few!).
Bon Appetit features Call's smoked salmon tartine, sourdough abelskivers, their avocado/tomato sandwich, and their power salad, which is full of nutritious veggies to help you make it through the day! You can access their full list of menus here) including daytime, nighttime, happy hour, and cocktail menus).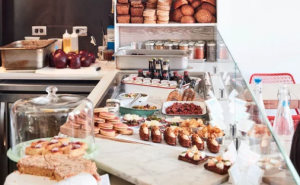 Photo Courtesy of Bon Appetit Magazine
On the go? Call offers an online ordering service for diners who have a short lunch break. They also offer catering for private parties.
Bon Appetit warns that you might not ever want to leave this culinary oasis….as they say, "don't be surprised if you show up at 10 and leave at 2!" How lucky are we to have one of America's best new restaurants in our backyard?
Do you have questions about Denver restaurants, lifestyle, or real estate? Contact me using my contact form. I can't wait to hear from you!