The Broadway Market Opened This Week
Eat, Play, Dine, Shop, Socialize, and Have a Great Time!
What can you do at Denver's newest food hall?
Eat
Drink
Play
Shop
Socialize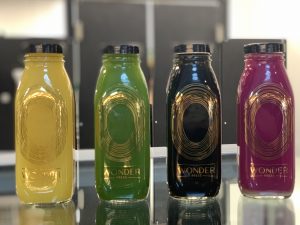 This market hall has been widely anticipated for months now and I promise it does not disappoint. What was supposed to be a short stop-in quickly turned into an all evening adventure through the food hall. I discovered some old favorites as well as some new spots that I will visit again and again.
Restaurants
There's something for everyone at the Broadway Market. I'm not going to lie and say I've only been once….but why go one time when there are so many fantastic restaurants to try? Here is a list of what you can find there. Oh and did I mention the wall of beer? Yes, you heard me! A wall of beer! Sample until your heart is content or go back for your go-to ale, you sill not be disappointed.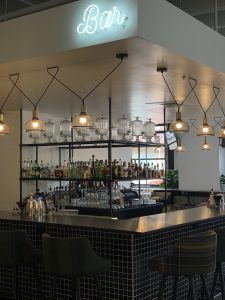 The Broadway Market's bar is top notch with great lighting, comfortable bar seating in wool tartan fabric and great views of the activity on Broadway. Or, if you're lucky if you can take advantage of the living room furniture set-up in the bar which is my new favorite spot to people watch. The bar is open 11:00 AM- 11PM Sunday-Thursday, 11AM-12AM Friday-Saturday.
Do you need to get your shopping fix in? Luna and Jasper and Velvet Wolf X Iron Wolf are two of the best places to do it! What's better than stopping in to grab a bite to eat AND getting gift shopping out of the way?
I'm telling you, the Broadway Market has it all. The old Tony's Market spot has been completely transformed into a fun, hip spot for everyone to conglomerate and have a great time.
Do you have questions about living the Denver lifestyle, the Broadway Market, or Denver Real Estate? Contact me! 
Photos Courtesy of Eater Denver and Denver Westword