Summer is Here, Which Means it's Time to Take Your Pup On an Adventure!
Colorado is home to a plethora of outdoor adventures. Denver and it surrounding mountain towns are very dog friendly, which means there's no excuse not to take your furry friend on some fun summer adventures! Here are my picks for best activities to do with your dog in Colorado!
Take Your Dog to Vail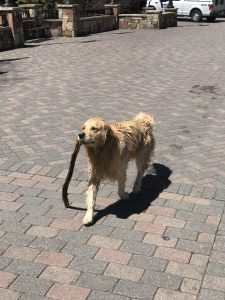 Vail is known for being incredibly dog friendly. Residents take their dogs with them everywhere and encourage dog friendly vacations. Vail is home to beautiful hiking trails, most of which are welcoming to dogs. Vail Mountain has dog designated hiking trails for you and your pooch. Once you reach the top, you and your pet are given the option to take the gondola to the bottom. The Gore Lake Trail is pet accessible as well. There are a plethora of gorgeous views and bodies of water for you and your pet to revel in. If you're looking for a long hike (with water along the way), Booth Falls and Lake Trail are for you!
Chatfield Reservoir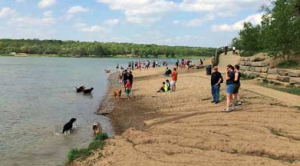 Chatfield Reservoir, located on the outskirts of Littleton, is the perfect spot to take your swimming loving pup. They have dog friendly lakes where you can take your furry friend for a swim. Make sure to bring some floatable toys to maximize on the fun! Bring a picnic and venture through Chatfield State Park with your best friend. It's the perfect way to spend a beautiful day!
Confluence Park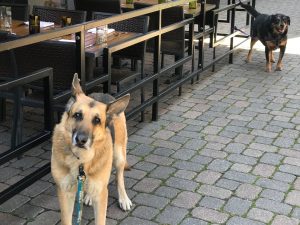 Take your dog for a stroll through Downtown Denver's most historic park. Confluence Park is currently under renovation, but there is still plenty of gorgeous open space to explore with your pooch. This park is surrounded by residential lofts and local shops, many of which have dog friendly patios. Relax, and enjoy a fun day with your dog at closest area we can get to a beach in the Mile High City.
Berkeley Lake Dog Park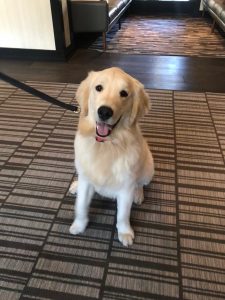 Just West of Lakeside, Berkeley Lake Dog Park invites pooches from all over the city to play and wrestle in one of Denver's most historic neighborhoods. There is a special fenced off area of dogs under 25 pounds, offering endless doggie playdates for pooches of all sizes. The amusement park lights from Lakeside will dazzle you on a beautiful evening at the dog park. Enjoy!
Day Hikes Just Outside of Denver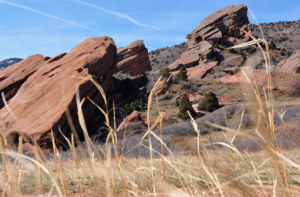 Red Rocks Trail at Red Rocks Park is the perfect hike for you and your dog! No one will get overly exhausted on their day out because this trail is relatively flat. The Meadowlark Trail in Littleton is perfect for smaller and bigger dogs alike. This trail is not steep, but be sure to bring lots of water because there isn't very much shade. Frazer Meadow Trail in Golden is meant for the experienced hiker and dog, as this trail takes about 4 hours to complete. You and your furry friend will be surrounded by forests and majestic views of the Rocky Mountains.
Did this post make you think, "Hm, I want to adopt a furry friend of my own to explore with?" Colorado is home to many amazing animal shelters. PawsCo, the Dumb Friends League, and Maxfund are just a few! Want more information on some of Denver's most dog friendly areas? Contact me at libbysellsdenver.com or use my contact form. Happy Dog Days of Summer!