Denver has been lighting the The City and County Building during the holiday season since 1926.
This year is no different, and Mayor Hancock will flip the switch to the lights tonight.
Driving past the building on winter nights puts a smile on the face of everyone but Oscar the Grouch or Scrooge.  Head downtown during the next month, and check it out.
A few years ago, the city made a switch to LED lights for energy efficiency, and it looks just as beautiful as ever.  With nearly 600 lights, the building glows in multicolored splendor.
Yahoo Travel named Denver the 4th best place to view holiday lights, behind only NY City's Rockefeller Center, Disney World in Orlando and the famous Newport Boat Parade in Southern California.  Come see the lights in Denver and prepare to ohh and ahh!
And don't forget to shop local this weekend.  Support Denver's small businesses.
Gretchen Rosenberg, LifeStyle Denver author, is a local Denver real estate broker.  Contact Gretchen for information on Denver area real estate.
Meet the Author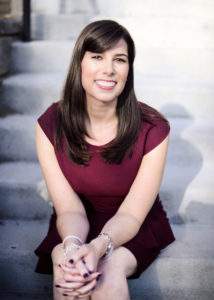 Libby Levinson made the move into real estate in 2005 and proudly joined Kentwood Real Estate – Cherry Creek in 2006. During her career, Libby has had the pleasure of helping a variety of clients navigate their real estate transactions: helping first-time buyers find their starter home; coordinating the synchronized sale and purchase for buyers looking for more space; sellers looking to down-size; and assisting sophisticated investors with their next investment opportunity. She has also enjoyed working with buyers building their dream home from the ground up. Libby is known for her ability to smoothly facilitate the complex details of both the buying and selling process.
Libby's real estate website is www.libbysellsdenver.com. She also writes for www.lifestyledenver.com.