Lifestyle Denver's Sustainable Shopping Guide for Earth Day 2018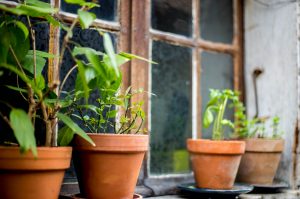 Earth Day is today, and it's an important reminder to keep our planet safe and advocate for environmental protection. It is celebrated worldwide, and many events are held in support, coordinated by the Earth Day Network. Earth Day serves as a reminder to cultivate a sustainable future for generations to come. Every city celebrates differently; many communities encourage people to plant trees, cultivate landscapes, and clean up wildlife areas experiencing pollution.
Denver is hosting many events this year in support of Earth Day! The Denver community is committed to showing change, progress, and action towards a sustainable and energy efficient future. I am excited to share some of Denver's Earth Day events, as well as Lifestyle Denver's sustainable shopping and dining guide for 2018!

Lifestyle Denver's Sustainable Shopping Guide
The Zero Market
The Zero Market is located inside Stanley Marketplace in Stapleton. Their mission is to show everyone that it is possible to achieve a zero-waste lifestyle. They are Colorado's first zero waste market, sharing fun products including oils, teas, plastic-free body care, household products, DIY ingredients, and daily life necessities with the Denver community. Have empty containers lying around your home? Bring them to The Zero Waste Market and they will fill them with sustainable local goodies! You will leave Zero Market knowing nothing you purchased will ever end up in a landfill. Their products are local, toxin free, and ethical. Happy Planet, Healthy You!
Eco Mountain Home Store

Every day is Earth Day at the Eco Mountain Home Store! They are Denver's one stop shop for eco-friendly, toxin-free, and sustainable home products. Their goal is to show you how you can cultivate a healthy lifestyle while simultaneously saving the planet. Their products consist of everyday essentials for adults and children alike. This month, bring in any time you wish to replace with one of Eco Mountain's healthy alternatives and receive 20% off that item. They'll even take your old products to the proper recycling facility. They have an easily accessible online store here, where you can research and plan what sustainable products interest you.
The Antique Annex

The Antique Annex is located on South Broadway, and has an amazing array of refurbished, recycled furniture and antiques that are perfect for furnishing your home. They offer vintage, modern, and quality antiques in a cooperative of 6 amazing dealers, each with their own unique styles. They have a magical outdoor area with plenty of whimsical outdoor décor. Inside you will find unique little treasures unlike anything you've seen. Why buy new furniture when you can have stunning antiques and refurbished pieces to dazzle your home?
Revampt Goods

Revampt Boutique is located in the heart of Cherry Creek North, offering modern gifts, home décor, and custom furnishings crafted from reclaimed materials. Their products are created from unsuspecting raw materials embodying the idea that "the future is green." The majority of their products are made by local Colorado artists and craftspeople, with some pieces sourced across the country (and even the world!). They offer free parking behind their building, encouraging you to stop in and explore their ever changing showroom. Don't feel like making the drive? They offer free shipping on all US orders. They're amazing!
Talulah Jones

Talulah Jones is filled with things to make your house a home. They are a lifestyle boutique that strives to bring whimsy and beauty to every aspect of your life. They've create a visual wonderland of color and texture that immediately draws you in. Their inspirations are color, nature, and human connection, which is why you can find something for everyone in your family (including yourself!). They are a certified green company that's striving to change the world with their products. They make sustainable shopping easy for your house, your home, and for you. Talulah Jones has some of the most rare and special handcrafted treasures you won't find anywhere else!
Goldmine Vintage

Goldmine Vintage is located on South Broadway, featuring racks from past at this inviting and fun thrift shop. Their vintage and recycled clothing shop has an array of pieces from every era. They are the largest purveyor of vintage clothing and accessories in Denver, dedicated to providing you with the best possible selections. They travel across the country in order to provide you with the best vintage. New items arrive daily, so it's important to check back in frequently! They also purchase clothing from the public, paying you in cash on the spot. Wearing vintage and recycled clothing is one of the best ways to stay green, and Goldmine Vintage is ready to assist you with that process!
Dining Sustainably
Root Down

Root Down aims to connect the neighborhood to a dining experience in the same way ingredients are connected to food. They employ sustainability practices throughout their business; Root down has a 4,000 square foot garden in the middle of Denver that supplies 20% of their seasoned vegetables. Over 50% of their ingredients come from 55 local ranchers, farmers, and food artisans. They compost and recycle, diverting 80% of their waste. Root Down consumes clean energy and is 100% powered by wind energy. They have a delicious menu full of local ingredients, and offer valet parking for their customers. Stop on by!
Fruition/Mercantile

Fruition Restaurant opened in 2007, and has since made the commitment to sustainable practices. They create approachable, delicious food that caters to the masses. They began sourcing food out of a small farm in 2009, which is now Fruition Farms Creamery. Their 10 acre farm is home to the first artisanal sheep's milk creamery in Colorado. They also have Heritage breed hogs, Italian Honey Bees, and a fruit and vegetable garden. Mercantile Dining and Provisions is owned by Seidel of Fruition, and is a European-style market in Union Station. Both restaurants are committed to sustainability and eco-friendly practices.
Bistro Vendome/Euclid Hall/Rioja/Stoic and Genine

These four spectacular Denver restaurants are advocates of sustainability. They are all under the same management, and serve local ingredients with exotic and complex flavors. Chef Pierce preaches about the utilization of ingredients, particularly local and sustainable ones. Their cuisines are passionate, intense, and ambitious. Their commitment to sustainable practices and carefully sourced ingredients have made their restaurants some of the most popular in Denver.
Denver Earth Day Events 2018
IKEA's Make Room for Nature Event
IKEA is hosting their "Make Room for Nature Event" on April 22nd. This event includes sustainability workshops, giveaways, cooking lessons, and arts and crafts for the kiddos! The first 200 people to attend will receive a free Earth Day Gift at the beginning of the event. Make Room for nature goes from 9:30am-4:00pm. Stop on by!
The Wild Animal Sanctuary
The Wild Animal Sanctuary is hosting an Earth Day Celebration with arts and crafts for the kids and vendors for the whole family. Bring potted trees, shrubs, and other large plants to this event, and they will be donated to the Sanctuary. You will also get free admission with the donation of one of these large plants. The event is hosted from 9am-4pm.
Natural Grocers Design District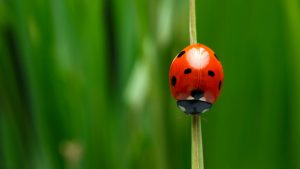 Natural Grocers is hosting a class to learn all about ladybugs from 11am-noon on Earth Day! This is the perfect event for children and adults alike, in celebration of living a sustainable lifestyle! Various Natural Grocer locations across the state are opting Earth Day events, and you can find the schedule here.
10 Earth Day Tips
Choose native plants with brightly colored flowers to attract wildlife and provide shelter
Install a low flow shower head
Upgrade your lightbulbs to Energy Star bulbs
Opt out of any mailings you don't read to save paper
Select Energy Star certified appliances when you upgrade
Install a programmable thermostat
Set up a rain collection barrel
Drive conservatively- aggressive driving lowers gas mileage up to 33%
Walk, bike, or use public transportation
Eat local and seasonal food
For more amazing Earth Day tips, click here!
I hope you enjoyed Lifestyle Denver's Earth Day shopping, restaurant, and event guide! Together, we can show progress and commitment to action in order to reach an energy efficient future. Colorado is emerging as a leader in environmental protection and sustainability. Take a personal journey, and be the change!