Frida Kahlo Exhibit Comes to the DAM
Frida Kahlo, Diego Rivera, and Mexican Modernism Runs Through January 24th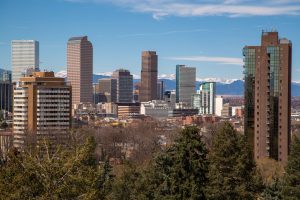 The recent COVID resurgence giving you the blues? I feel them too, but when I found out the Frida Kahlo, Diego Rivera, and Mexican Modernism arrived at the DAM … I saw a little bit of light amongst the dark. I haven't had a chance to visit yet, but I thought it would be fun to do a post about this exhibit.
As a reminder,  members of the DAM get to early access to ticket sales and the exhibits they host. The Denver Art Museum is one of my favorite places to visit in the city (throwback to Dior!), and becoming a member is one of the best ways to experience everything they have to offer with ease.
What to Expect from the Exhibit
Many of the works you will see are coming from the Jacques and Natasha collection. Frida Kahlo and Diego Rivera are closely associated with the
development of the Mexican avant-garde. Throughout the exhibit, you will have the honor of seeing 20 or so of Frida Kahlo's works, including various self-portraits. There will be 150 or so artworks featured throughout this exhibit, so you don't want to miss this one! (COVID permitting!).
The DAM consistently brings some of the world's most coveted traveling exhibits to the city of Denver. As if you needed one more reason to call Denver home!
Speaking of homes …. the Denver housing market continues to heat up! Take a look at my October Market stats post here, and stay tuned for my next post featured Denver Real Estate news for a year end wrap-up. I would love to speak with you about buying/selling in the Denver Market. Stay tuned for more blog posts to help guide you as you live the Denver lifestyle!