Why do we tend to focus only on interior shots when it comes to real estate photos
I love to entertain, but unfortunately I haven't had as many summer parties as I would like. So, I invited some friends over for a garden party to enjoy the end of the summer. Before the guests arrived, I snapped a quick photo of the yard before our evening under the stars kicked off.  The photo turned out to be the only one I took all evening, but captured the night perfectly.
That photo is now one of our most engaging posts on Instagram, which highlights one my favorite hobbies.  I love gardening, however didn't realize how beautiful my yard looks until I read the comments and saw it through someone else's eyes.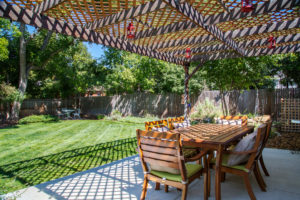 This sparked the idea of having a photo shoot for my yard. I often sell homes in the winter, which also means the garden is dormant. This means, Buyers have trouble imaging what the yard looks like. It's always a delight when there are summer photos of the exterior to get an idea of what the yard will look like come Spring.
So, based on the Instagram feedback I decided this was the year to get professional photos and highlight my hard. I don't have plans to sell my house in the coming months or even the coming years, but I thought it would be a good idea to have them just in case!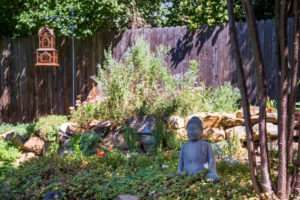 I adore my home photographer, who graciously came over to take some amazing shots of the garden. As you can see, the photos are beautiful and really highlight all the best aspects of the blooms. I've had photos taken this time of year prior to putting a property on the market for this very reason. However, I would strongly recommend that homeowners  take photos, or have photos taken, of their yards so that they have them on hand. You never know when you might find your next dream home.
If you are looking to Buy or Sell in Denver you can search for homes here.
Meet the Author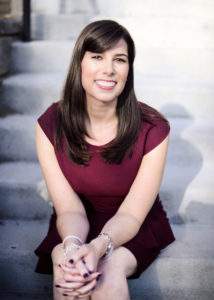 Libby Levinson made the move into real estate in 2005 and proudly joined Kentwood Real Estate – Cherry Creek in 2006. During her career, Libby has had the pleasure of helping a variety of clients navigate their real estate transactions: helping first-time buyers find their starter home; coordinating the synchronized sale and purchase for buyers looking for more space; sellers looking to down-size; and assisting sophisticated investors with their next investment opportunity. She has also enjoyed working with buyers building their dream home from the ground up. Libby is known for her ability to smoothly facilitate the complex details of both the buying and selling process.
Libby's real estate website is www.libbysellsdenver.com. She also writes for www.lifestyledenver.com.