Jessica Knauf of JK Design Provides Insight and Benefits of Working With an Interior Designer
(And did I mention her work is phenomenal?!)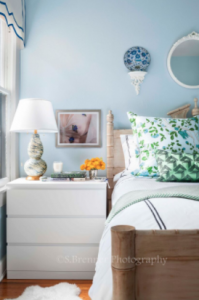 Jess Knauf is a friend of mine who recently went out on her own knowing she had a unique vision for her clients. She looks forward to serving everyone individually, and has an incredible eye for interior design. She has written a phenomenal guest blog post for Lifestyle Denver, and I know you'll enjoy!
What are the benefits of working with an interior designer?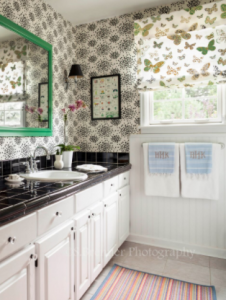 I think the biggest benefit of working with a skilled interior designer, is that you will end up with a more polished, cohesive aesthetic than you would have achieved going it alone. Your interior designer should interpret your style, and help you bring it to the next level.
Secondarily, your designer will likely be the interceptor for any headaches that come up along the path to renovating and redecorating- taking that burden off your shoulders. Problems with items that arrive broken, damaged (or never arrive at all!) can be rectified by a designer, who has the resources and relationships to get things done.
A designer can be a mediator between a client and a builder, helping the homeowner stay on budget and on time. Home design can be stressful, and it is nice to have someone on your team with the vocabulary, know-how and resources to have things done right. Every little decision that can cripple a homeowner (where do you set the bathroom sconce heights? What kind of crown molding will be timeless?) can be easily solved with the advice of a professional.

What does an interior designer bring to the table?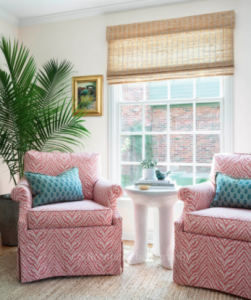 Interior designers have a limitless wealth of resources not available to the public. I spend hours of my week scouting lines from across the globe, to ensure the product I am delivering is unique and fresh. We have access to the highest quality to-the-trade only resources for fabric, furniture, wallcovering and lighting as well as the skilled people to install them. We can help ensure clients do not make costly mistakes along the way.
Designers and design firms vary tremendously in the offerings. Some may focus solely on interiors. Some may guide you through the construction process, reviewing architectural plans before they are finalized, setting electrical plans and elevations, reviewing room plans to ensure that spatially they are the right size to accommodate appropriate furniture. Some may inventory your existing furniture and place it in room plans for a new home, easing the burden of your move. It is important to find a firm that matches your needs.

What you should look for when finding and interviewing designers?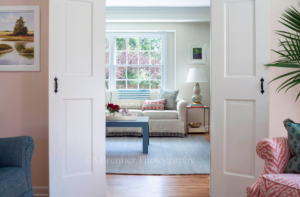 My recommendation to find an interior designer would be to ask for referrals. Do you have a friend or neighbor with incredible décor? Ask them if someone helped them. A good reputation is paramount, and happy clients make for good design. Lots of people can create pretty pictures, but finding someone who is accountable, responsive and professional is just as important.
Before signing up for a job, have a detailed conversation about your budget. A former boss of mine always told clients "decorating is expensive", and I believe that wholeheartedly. That doesn't mean you can't pair a custom sofa with a table from Target, it just means that everything adds up. I like to do a budget for every single item beforehand and review it with the client. This is a good exercise to set expectations and reflect on where money can be saved. Maybe you choose to do a woven shade rather than custom drapery or decide the kids bath will be Ikea and the master will be custom. It is important to have those discussions ahead of time and set your priorities.
Experienced designers can help you save money at every juncture, but they are not magicians. You should also discuss exactly how the designer charges- do they charge for their time and mark up wholesale? What are standard freight costs? Do the items you are selecting have to be shipped to a receiving house or can they ship directly to your home? These aren't the most glamorous discussions, but if you have them on the front end it will create for a more harmonious experience.