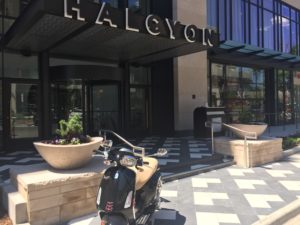 Halcyon Hotel is officially open for business!
Halcyon (Hal-cy-on), is defined by ancient legend as a bird who nests at sea during the winter solstice and is believed to have calming powers over the waves.
As such, birds are a constant theme throughout the hotel. They are even wrapped on the hotel's Vespa & courtesy Land Rover!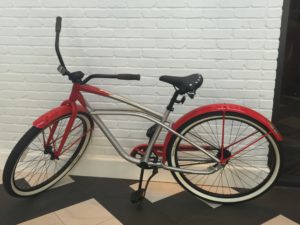 The Halcyon is a welcome addition to Cherry Creek North community. The neighborhood has been a shopping destination for years with boutiques and  high end retailers dotting the streets. It is also home to trendy restaurants, art galleries, laid back coffee shops and luxury spas.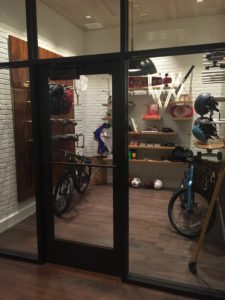 The curb appeal of the Halcyon is breathtaking, while the main foyer is a bit more laid back. The foyer kicks off the whimsical vibe of the hotel with two cruiser bikes on display while a moose head overlooks the two story entrance. The Halcyon Hotel lacks a formal front desk and instead boasts a bar & coffee station ready to welcome guests as they check-in. Most notable, towards the back of the lobby  you will find the "Gear Garage," with gear available for every outdoor Colorado activity a guest could dream of trying during their stay.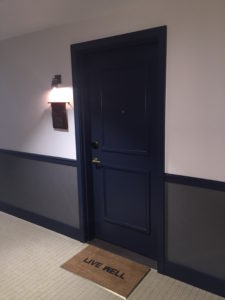 The art collection is modern and thoughtful, while also having a playful side. The mirrored elevator walls feature stencils of a grizzly bear and a curious deer. Even the hallways get in on the fun. Each guest room door (154 in total) is painted with a high lacquered navy blue paint and features a doormat with a unique saying like "Welcome to Colorado" & "Namaste."
Each room is comfortably appointed in Colorado contemporary style. They each boast records, a record player, Nespresso brewing system, complimentary w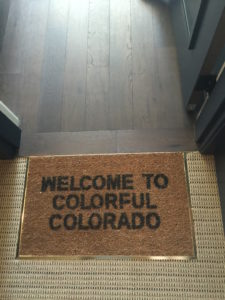 ifi and Enseo TV entertainment package including Hulu Plus, AmazonPrime & Pandora. If Denver wasn't so beautiful, you could almost stay in your room and have the vacation of your dreams.
I am so looking forward to enjoying everything the Halcyon Hotel has to offer, including the opening of the dim sum restaurant off the lobby called  and the roof top pool deck aptly names Departure Elevated.
Oh and if you happen to get a key to B&GC, please let us know where it is … Or, if you happen to be looking for your own set of keys for a property in Cherry Creek, I sell homes here too. Click here to search for properties
Halcyon,
It was a true pleasure touring your hotel this week!
Sincerely,
Libby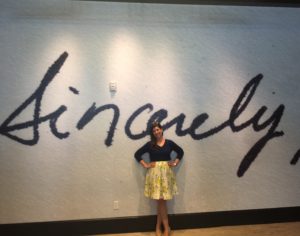 Meet the Author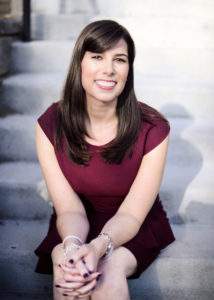 Libby Levinson made the move into real estate in 2005 and proudly joined Kentwood Real Estate – Cherry Creek in 2006. During her career, Libby has had the pleasure of helping a variety of clients navigate their real estate transactions: helping first-time buyers find their starter home; coordinating the synchronized sale and purchase for buyers looking for more space; sellers looking to down-size; and assisting sophisticated investors with their next investment opportunity. She has also enjoyed working with buyers building their dream home from the ground up. Libby is known for her ability to smoothly facilitate the complex details of both the buying and selling process.
Libby's real estate website is www.libbysellsdenver.com. She also writes for www.lifestyledenver.com.