Holiday Gift Guide 2019
For the Early Birds and Procrastinators Alike
It's the most wonderful time of the year…… the holidays! The lights are bright, the music is playing, the holiday cheer is in full swing…. which means it might be time to get that holiday shopping started. I tend to start early…. and I mean early. By November, most of my holiday shopping is done. It gives me the opportunity to be stress free during the busiest time of the year AND helps me put together my yearly gift guide. Additionally, I love shopping local! Many of the ideas on this list are made by Coloradans. But some are not! Thanks for reading, and I hope you find some goodies this year (and if you buy a few for yourself, I won't tell! 😉 ).
For the fashionista:
For the Music Lover:
For the foodie:
For the Beer Lover:
For the Yogi:
For the pups:
My Go-To Gift Spots:
Bloom by Anushka: my favorite place in the world for closing gifts and flowers. I can't express enough how much I love what they do. You can't find more beautiful flower arrangements anywhere else in the city. They are the perfect center piece for the table this holiday season! Check out both of their locations:
Cherry Creek North:
300 University Blvd.
Denver, CO 80206
Hours: Monday-Saturday 10am-6pm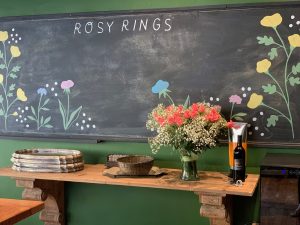 Phone: 720-941-2862 | Extension 1 
Email: [email protected]
Union Station:
1701 Wynkoop Street, Suite 140
Denver, CO 80202
Hours: Monday-Saturday 10am-7pm & Sunday 11am-5pm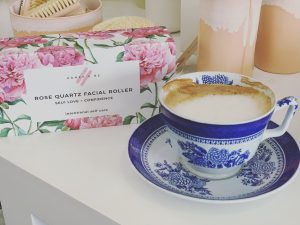 Phone: 720-941-2862 | Extension 2
This is my favorite new gift shop along E. 6th Avenue. They have the cutest gifts, including stunning pillows, candles, and handmade goodies you can't find anywhere else.
Homebody is another fantastic shop along E. 6th Avenue just North of Cherry Creek. They have fantastic gifts and I highly recommend you pay them a visit to learn all about what they do and how they source. Such a fun place to stop in!
Happy Holidays, everyone! If you still want more gift ideas, check out my other holiday gift guides for more ideas! Did you know the best gift is a referral from you? I would love to hear from you! Contact me, and let's get together for coffee and chat!
Dog Treat Passcode:
DenverDogs1412