For a city with under a million inhabitants, Denver is incredibly rich in unique neighborhoods each with its own character and history. Though we have our fair share of chain store plazas and malls, many of our districts can claim a one-of-a-kind shopping experience with original and offbeat shops you won't find anywhere else in the world.
Over the next few months, we'll be highlighting some of our go-to shopping neighborhoods, starting off with perhaps the mostly widely known district to locals and tourists alike — Cherry Creek North. Though the southern section hosts the famous Cherry Creek Shopping Center, aka the mall, the northern environs are home to nearly 600 restaurants, bars, salons, coffee shops, specialty boutiques, and more. Its walkability lends to numerous annual street festivals, including the famous Cherry Creek Arts Festival and the upcoming Food & Wine event (August 12, 2017) where ticket-holders can test first-rate cuisine with precisely paired wine from more than a dozen area restaurants.
If the idea of shopping for the perfect gift for someone who already has everything has got you feeling a little sluggish, your first stop should without a doubt be Aviano Coffee for a shot of caffeinated motivation. Located on Detroit Street between 2nd and 3rd Avenues, it's a great launch pad for wandering through the rest of the neighborhood. Choose your liquid energy from a myriad of carefully crafted "farm-to-cup" creations made by one of the highly trained baristas. Enjoy it on the tree-shaded patio or from one of the indoor barstools while taking in the shiplap, white-painted brick, exposed ductwork, and Azulejo-style ceramic tilework.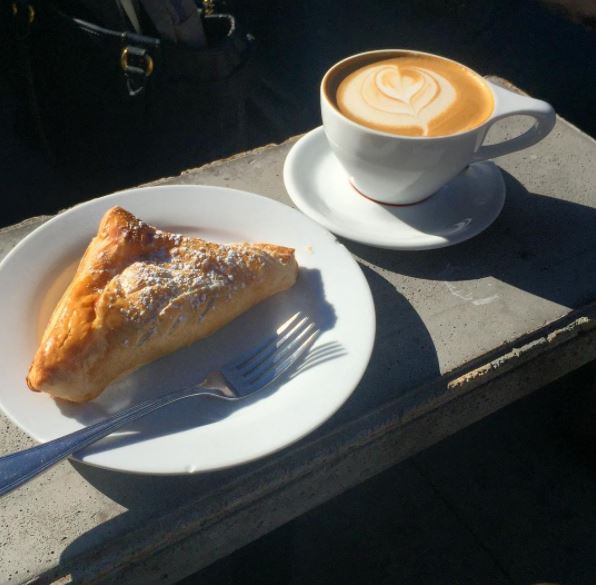 Now that you're ready to take on the mission of the day, head up Detroit Street and hang a left on East 3rd Avenue where you'll find Artisan Center. A favorite among Denver's gift shops for 40 years now, this woman-owned shop stocks gift-worthy items from local artists for every budget. Pick out an upcycled ring made from old skateboards for your little brother, a wooden barware set for friends who love to entertain, a snarky onesie for new parents, or a handcrafted birdhouse for first-time homeowners — and don't forget to ask for complimentary gift wrapping! Grab a greeting card or ten (never hurts to stock up!) by Denver-based Lana's Shop, or Good Paper, made by Rwandan orphans and Filipino women who have escaped sex trafficking. You can also find Artisan Center this weekend (August 11 – 13, 2017) at the first annual Denver Flea in RiNo.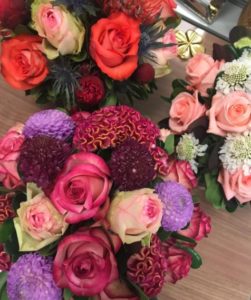 If you weren't able to find exactly what you were looking for at Artisan Center (or ended up caving and showering yourself with gifts instead), keep walking west on 3rd Avenue. Just before University Boulevard on your right sits Bloom by Anushka. From the outside, you may think it's your run-of-the-mill flower shop, and though plants do make great gifts, this boutique offers so much more. Upon entering, you quickly discover the world of Anushka: a German-born retired fashion model with a passion for exotic flowers and luxurious treasures from around the globe. Choose from Moroccan Berber rugs, handmade Peruvian serving platters, and summer-scented candles from the oldest chandler in the world whose fragrance descriptions sound like something you'd find on a bottle of wine. For your nature-loving friend, pick up a Cire Trudon Balmoral candle with pine wood base notes, freesia heart notes, and cut grass head notes.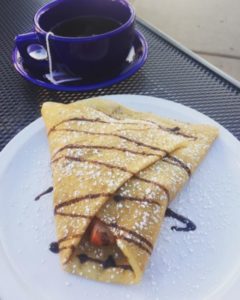 Now that you've hopefully found the gift your special someone will keep talking about for years to come, it's time to reward yourself with a treat! Head back east on 3rd Avenue until you catch a whiff of fried dough. That blue awning to your right is home to Crêpes 'n Crêpes. If it's mealtime, try what the French would call une crêpe salée from the savory menu. If it's time for a goûter (afternoon snack), go for une crêpe sucrée from the sweet menu, and don't forget to ask for chantilly on top! To wash it all down in true French style, order a cidre from Normandie. You won't be disappointed — it's the adult version of bubbly apple juice.
When you're ready to wind down, enjoy a nice glass of wine, in the warm, industrial interior of  Quality Italian, one of our new favorite restaurants in Cherry Creek. This Italian-American Steakhouse is the perfect place to go for date night, or a night out with friends. The staff members are friendly and the food is superb. When you go, be sure to try the Chicken Alfredo.
If you enjoyed our Cherry Creek North shopping trip, visit LifestyleDenver.com regularly to tag along with us on our next shopping excursion through yet another unique Denver neighborhood.
For more pictures of what's happening around Denver, follow us on Instagram.