Denver is Home to Some Amazing Italian Food
Take A Trip to Italy Without Leaving the State!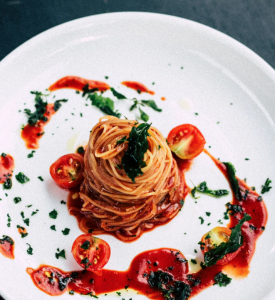 When the cooler weather starts to come around, I start craving Italian food! There are so many spectacular places to grab a bite of Italian food in the Mile High City. I want to share my list of top Italian restaurants in Denver with you! Reach out to me on social media if there's any spots I left out. And be sure to tag me in your photos using #goexploredenver!
All I can say about this place is…. YUM. Coperta opened in 2016 and has changed the was Denverites eat Italian food. Their menu is full of options for the Italian lover, and I promise you won't be disappointed by their selection.
I LOVE Angelo's Taverna in the heart of Cap Hill! They have an amazing happy hour and I swear I've never had a better calzone. They have outdoor sand indoor seating with plenty of space to spread out and relax. It's one of the best spots Denver has to offer! And have I mentioned their mussels? I'm a seafood lover through and through and their linguini and mussels dish is heaven!
Il Posto recently moved to the RiNo neighborhood. While I do often miss their quaint spot on 17th, their new one is much bigger and offers a wider variety of options. Their food is spectacular and the perfect spot for a date night or a celebration!
Quality Italian opened up in Cherry Creek not so long ago… and thank goodness they did because they're now one of my favorite CC spots! It's a great spot for lunch and dinner, open 7 days a week, and they make their pasta fresh daily… It doesn't get much  better than that! Do yourself a favor and try either the lasagna complete with filet mignon meatballs or my go-to when I'm with friends the chicken parm pizza! It's a ton of food, but so worth it!
Tavernetta has it all: great downtown location with views, spectacular seating, great customer service, and the most amazing food you've ever had in your life. They have everything you could possIbly imagine… and their dessert?? YUM! It's like stepping into Italy… and wishing you never had to go home. I adore their wine glasses. Yes, you heard that right. Not only is their food out of this world, but they have the lightest and airiest wine glasses around. It's a special touch that's not lost on me. So go ahead and order yourself a glass of wine. Oh, and if you love the wine glasses as much as I do, they will set you back $80/glass. I told you they were special!
Did I mss any top Italian Restaurants? Feel free to send me your recommendations! Do you have questions about living in Denver including Real Estate? Contact me!