Keeping Your Home Safe During Denver's Winter Weather
It's officially a snow day #2 and the poor kiddos in Denver will yet again be forced to wear their Halloween costumes under heavy winter jackets … cut to every terrible photo of me as a kid in my Halloween finery only to be overshadowed by my winter parka.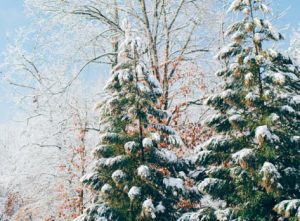 This snow fortunately or unfortunately has me looking to Denver's winter season and wondering how much snow is in our future this year? So, while I stay warm and toasty inside I thought I would share some tips on sharing the love with your home inside and out during the colder months of the year in order to keep your home safe.
Also, please note that I'm not perfect. In fact it was during our last October snow that I realized I never winterized my evaporative cooler. Cut to the cooling lines gushing water once things thawed out. I'm a native and should know better! So, let my mistake be your fair warning …
Roof Inspection
Friends, I'm telling you now that inspecting your roof is crucial to making sure your home (and you) are safe during a snow storm. Damaged or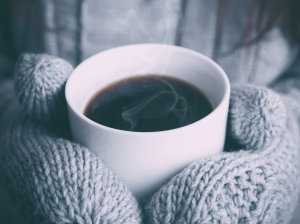 missing shingles can cause leakages during a snowstorm and inevitable melting – hello 300 days of sunshine! Be sure to clear your roof of pine needles and leaves because they can hold moisture during winter. Extra weight and snow may cause leaks or damage. If your roof is flat, keep an eye on things and make sure to not let too much snow pile up there. This can increase the risk of a cave-in! I've seen it and it's not pretty, believe me!
Power Outages Happen
If we've learned anything from our friends in California recently we know power outages happen. To prepare for worse case scenario keep a stash of batteries, candles/matches, and flashlights for light. If you need heat, a generator can be your best friend! You can also use a hand crank to generate the energy you need to keep you and your family safe. Typically power outages are short-lived but you never know. I remember being away at college and my parents stayed at home for two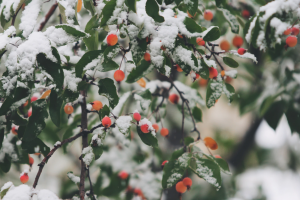 days with no power. I would like to think I could do it, but I probably would have hightailed it to a hotel! Before you think of leaving your house for the warmth, do yourself a favor and open up the cabinets under all of your sink to prevent any pipes freezing. I've never experienced this one personally but this is my go-to tip as I don't want to ever have to deal with it.
Clean Your Gutters
Ok, I will admit it this is one of my pet peeves. I cannot tell you how often I get calls from clients who can't figure out why their basement smells damp or they've experienced some sort of foundational shifts in their house. The answer my friends is that your gutters are clogged and water is backing up not only in and around your gutters, but also at your roof line and foundation! This is the easiest and cheapest thing you can do to prep for the winter. When the leaves are done falling clean out those gutters! Can't do it, don't want to do it or are plain lazy? That's ok, I'm right there with you. Send me a message and I would be happy to share some contacts of folks who would be happy to help you with this!
Say No to Icicles
In the same vain of cleaning out your gutters, Icicles can cause ice dams. And what might those be? These guys can cause water to back up and get inside your house … which is a huge no no for your foundation and flooring! Icicles can also be dangerous if they fall on you and can also be slipping hazards, so getting rid of them as soon as possible is the way to go!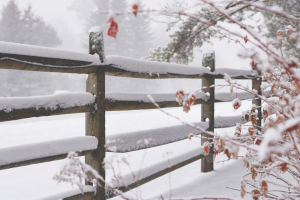 Check on the Pipes
No one likes frozen pipes, especially when they burst … hello, did you read my warning in the Power Outages section? This can cause a huge problem for homeowners and extremely costly to repair. So, in addition to opening cabinets under sinks so that the heat can get to these exposed pipes, please disconnect garden hoses and drain excess water from spigots. It's a bit late in the game but if you haven't already blown out your sprinklers please do this ASAP or you may be in for some major leaks in geysers in your lines come Spring. Oh, and remember my warning about evaporative coolers? Yep, unhook those too!
Have I missed anything? Have you decided you're over homeownership and think a condo is more your speed? Give me a ring. I would be happy to help you rightsize your living situation so that you're exactly where you should be.