Local Drinks to Have at Your Next
Virtual Happy Hour by Neighborhood
Call up your pals and enjoy some local drinks for your next virtual happy hour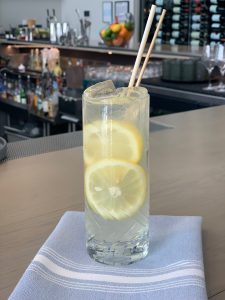 One silver lining of the stay at home order is the option of getting together with family and friends via zoom, FaceTime, and Houseparty. And what's better than supporting a local spot that's serving up fabulous cocktails, beers, and drinks to-go?
Once the stay at home order is lifted and we can start to see each other in public again, I'm going to be a proponent of continued virtual happy hours. It's such a fun way to get together with friends and family you haven't seen in a while, which is awesome! In some ways, I feel like I've been more social during this time than beforehand. But, until then here's a list of some of the top restaurants by neighborhood to help make your next happy hour that much better!
 Let's explore some of Denver's best to-go cocktails for virtual happy hour. It's 5 o'clock somewhere!
Adelitas: to go pitchers of margaritas?? Yes, please!
Asbury Provisions: The most stellar beer list in the city, and they're delivering along with their cocktails within a 2 mile radius.
The Cookery At Mrytle Hill  (mimosa brunch & all of their cocktails): Okay, this might not be happy hour. But who says we can't have brunch happy hour? (Check out my list of awesome brunch spots that are doing to-go orders for all your weekend needs!). And don't forget about the pastries over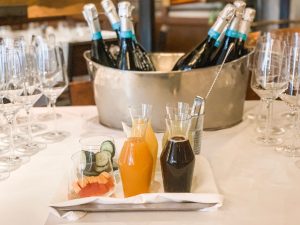 at their sister restaurant Devil's Food Bakery.
Home Grown Tap and Dough: some burrata and wine sounds pretty stellar right now…. and they have a great beer and cocktail list, too!
Max Gill and Grill: a Wash Park favorite for you seafood and cocktail lovers
Restaurant Olivia: this restaurants is phenomenal. I'm in love with their pasta and even more so with their cocktails, which you can also purchase here.Even better? With a $10 donation they will provide a pasta kit for 4 to a family in need.
Angelo's Taverna: They're offering a happy hour every day from 12-5 including a one-topping pizza and bottle of wine for $20! Or, take advantage of their cocktails to go including limoncello, manhattan and a good old dirty martini! Take-out offered along with free delivery!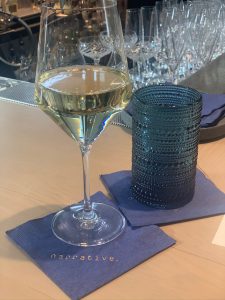 Barolo Grill: located near my favorite E. 6th Avenue shops 🙂 Order online and pick-up curb side!
Cherry Creek Grill: a historic restaurant with the best win/beer/cocktail list (and the best food!) with curb side pick-up. Or, try Hillstone, CC Grill's sister restaurant which happens to be my fav … oh and ask if they have the cookies! You will thank me later ; )
The Cherry Cricket: this spot is rooted in good food and even better beer! Open from 12-8pm every day offering take-out and delivery. Even better? With every order the Cricket will donate a meal to someone in need within our community. This is why they are THE BEST! May I suggest a cricket burger with PB&J … yes, it's delicious.
North Italia: North is one of my favorites…. and you can get delivery, too! The best food without ever leaving your house 🙂 I do miss their lattes, but I'm thankful I can still have their pizza in my pajamas
Park Burger: Park Burger is offering select beers to-go & there are seriously some awesome drafts on their list! May I suggest the El Chilango burger & Strawberry Milkshake. You can also visit them in Platt Park, Highlands or RiNo.
Locanda del Borgo: Italian food galore (and an even better wine list!). They have some of THE BEST italian food in Denver. May I suggest their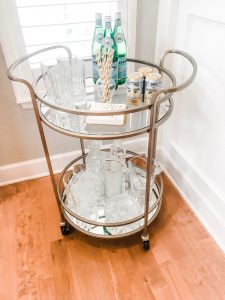 gnocchi.
Cochino Tacos: Cochino is one of the best spots for tacos in the CHV neighborhood. Margaritas to go, too!
Parry's Pizza: Seriously delicious pizza and great beers too. Delivery is free and they offer take and bake pizzas!
Patxi's Pizza: a crowd favorite! There's nothing better than some Italian food and a nice bottle of wine to get us through quarantine! They also have locations in Cherry Creek & City Park.
Sushi Co.: Seriously some of the best sushi I've ever had. I'm not generally a fan on hand rolls, but theirs are awesome! Oh and did I mention they're reasonable and have an awesome beer list? They also have a location in Park Hill & Berkeley