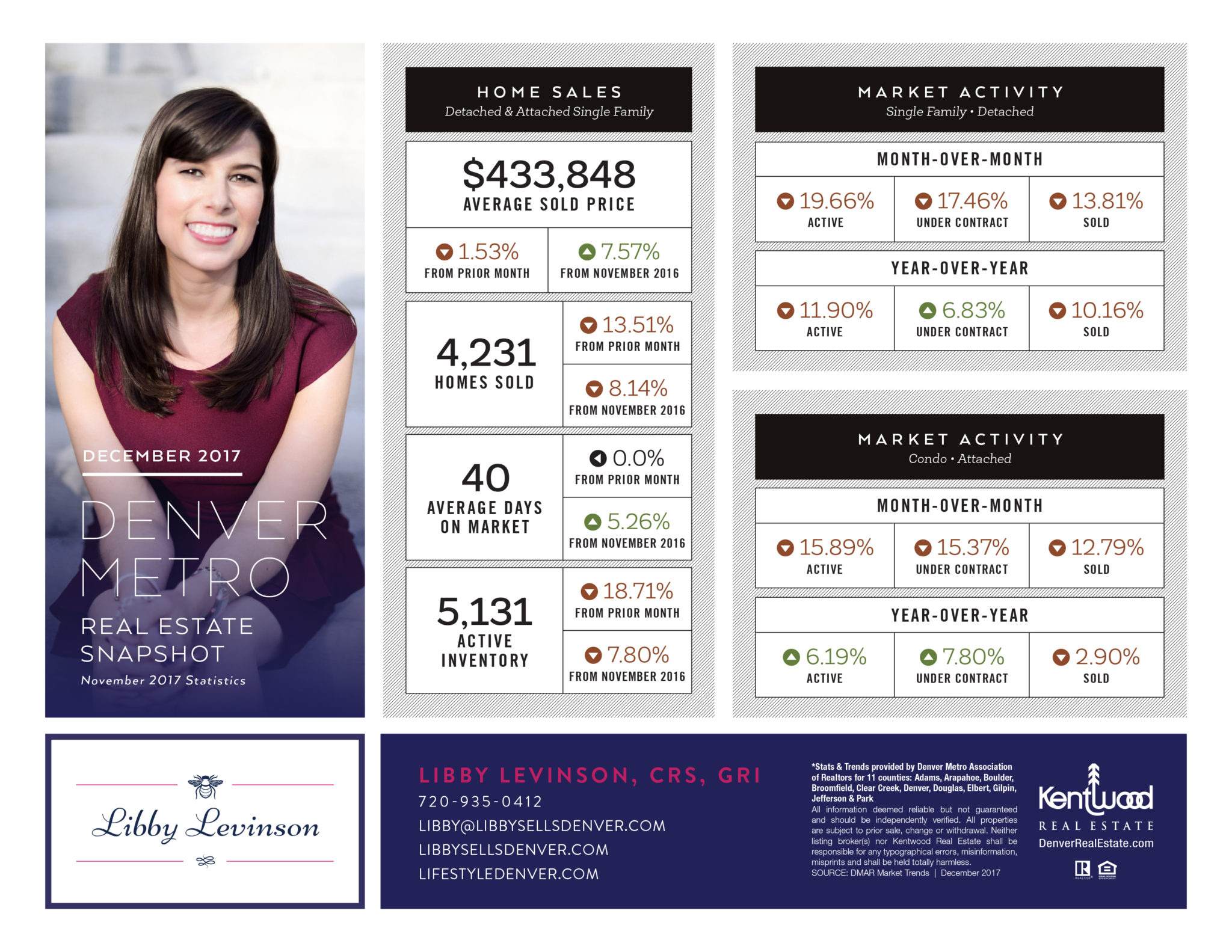 The Holidays are upon us, which means that while we gear up to check our lists, brave the crowds and start sampling egg nog, the real estate market is cooling off for the season. It's simple: people buy and sell homes when its warm outside and tend to stay indoors when when its cold. Bottom line, low inventory is down, but we sales are still ahead of this time last year for the Denver real estate market.
Active listings in the residential market was at 5,131 total units in November, while the number of sold listings decreased by 13.51% compared to the previous month. Seasonly, we expect the number of homes sold to drop to 14.12% month over month. Even with the seasonal drop in the number of homes that sold, we are still on pace to set a record for the new year. Through 11 months, we're 3.28% ahead of last year in year-to-date closings.
November set a record low in inventory for the month with 5,131 in active listings compared to 5,420 for November 2014. To ease inventory, we need homebuilders to deliver us a present by building more homes, and we need the flock of transplants moving to our great City to slow. Tight supply and strong demand should continue to move prices higher for Denver, but hopefully at a slower rate from the last three years. Bottom line, affordability will become the biggest driver for the foreseeable future.
Historically, that inventory will continue to decrease until sometime around February. We may be looking at more record lows. The lowest recorded inventory was 3,878 in February 2017. Click here to see last month's report.