Denver is a very dog friendly city, with countless spots to take your pup on an adventure
And I'm Talking IN the City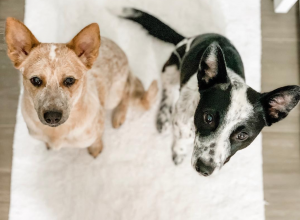 My pups, Marcuccio and Emma, want to go everywhere with Alex and I. And we want them to go everywhere with us! That's why I've compiled a list of the best spots to take your pup in and around the city of Denver. Do you have any other spots I missed? Send them over via DM on Lifestyle Denver!
The Watering Bowl
I'd driven by the Watering Bowl countless times but didn't stop in until recently. And boy did we have a great time having bottomless mimosas and letting our pups run around! The watering bowl is a great spot for diners, drinkers, and dog lovers alike! They have a big outdoor space with bowls full of water, a little pool, and picnic tables. We spent hours there and our dogs definitely approved!
City Floral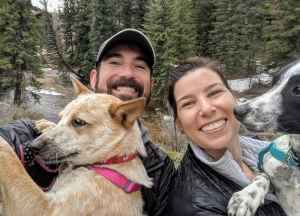 Did you know City Floral is dog friendly? I didn't either until recently, but I can tell you I had so much fun bringing the dog along to the plant shop! The best part? We got to go home and spend time in the garden. A fun filled day of productivity and beauty!
Platte River Greenway Trail
I love this spot! It's almost a 7 mile loop with plenty of shade and not too many hills (which means it's great for dogs of all ages!). Additionally, there are plenty of sandy beaches to discover on this trail. It takes about 5 hours to complete the entire thing (if you want), so bring plenty of water!
Two Pals and a Pup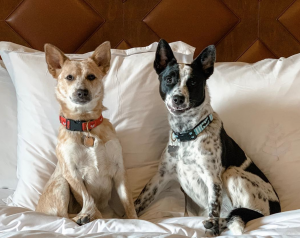 I love this spot! It's so close to my home and office that is the perfect place to bring your dogs for a snack. They have tons of locally made treats, toys, and a dog bakery section. Does fido have a birthday? Grab them a tasty cake and a new toy at this adorable pup boutique in Cherry Creek! They have known the pups since the first day we brought them home and just bought cookies for their 1st Birthday Part! I can't say enough wonderful things : )
The Horseshoe Market
Love shopping? Enjoy spending time with your dog? Love supporting local crafters and makers? The Horseshoe is for you! Bring your pup to Mile High Stadium this fall for a day of shopping, feasting, and fido time! Dogs are encouraged at this event and there are plenty of dog vendors (Kady's Collars and Pet Wants is one of my favs!).
Forest Room 5
Forest Room 5 is the best! In addition to having amazing drinks, it's such a unique spot with fabulous outdoor seating! You really feel like you're in a magical forest full of whimsy…. and locally brewed beer. And you get to bring your dog! What's better? I once threw a bachelorette party there and who knew I would be back with the pups?!?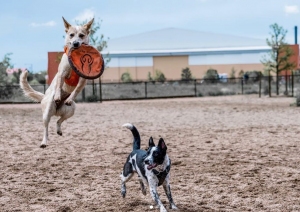 1880s Carriage House
Are you looking for a stellar staycation with the pup? Look no further than the 1880s Carriage House! This is a dog friendly Air BnB with all the amenities! Additionally, this spot comfortably accommodates 3 people and their pups. What's better than that? Be sure to book early because they are busy!
Do you have questions about living in Denver? Are you considering moving to this amazing state? Contact me! I look forward to sharing my knowledge with you. Follow me on instagram and facebook!