March Market Trends Report
What's New in Denver's Real Estate Market?
The snow is melting and things are finally beginning to thaw – namely my front yard that was stacked high with snow from the onslaught of storms. March is one of my favorite months because you start to see signs of Spring all around you and the temps start to rise. The same goes for Denver's Real Estate Market. February was one of the snowiest months on record (and if you spent any time outside, you might agree!). Despite that, agents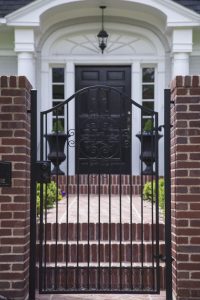 put more homes on the market, up almost 6%  from January. 7% more homes went into Pending status in February than January, and 3% more homes were closed as well!
You could say that the month of love influenced these patterns, but there were some downfalls in the market as well in February. Here are some of my concerns:
Continued drop in number of active listings at month end
Only 4,836 homes for sale in the entire 11 county metro area at February end
That's 106 fewer active listings than the end of January
That's 19.64% fewer year to date
What does this mean for buyers and sellers? Low months of inventory put buyers in the hot seat and sellers in the driver's seat with the power in most price segments (not Luxury). Additionally, median days in the MLS dropped almost 6% to 12 days in February from 27 days in January.
Denver News
You might be wondering how Coronavirus may be affecting real estate. The stock market struggled with fears of the virus, but Real Estate stayed strong. I don't know exactly how it might affect the Denver real estate market, but with even lower interest rates and no inventory I suspect it will continue to be a crazy Spring market.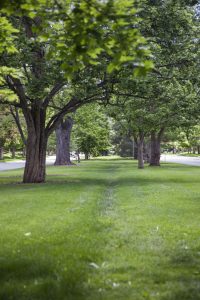 What to know:
Investment properties continue to be a hot commodity
The buyer's side of the market is still tight (multiple offers still on the rise again)
Denver has the nation's #3 job market in the U.S.
Mortgage rates continue to drop with an 8 year low at the end of February
Mortgage rates were cut again this week
Purchase applications for mortgages were up 10% year over year at February end
Are you thinking about buying or selling? Let's chat about our market over coffee and make a plan that's right for you!
Here's my take on the Classic Market featured in the monthly DMAR stats report.
Classic Market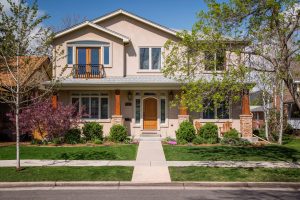 We are leaping for joy as we head into March. The Classic Market remains strong as we march into the spring selling season. The Classic segment is one of the more challenging price points of the market. It falls in the entry level zone for Denver with properties priced between $300,000 and $499,999.
The Snowfall couldn't dampen the classic market! Buyers with attached closing numbers rising to a whopping 815 units closed year-to-date in 2020 compared to 683 in 2019 and 664 in 2018. The increase in closed units helped raise the sales volume to $306,730,140 versus $254,952,289 in 2019 with the close-price-list price ratio settling in at 99.51%. Conversely, the average days in MLS dropped to 38 in February 2020, an improvement from 45 days in January. Most notably, the attached average closed price was $376,539, which is just a hair above the prior month with $376,164. These stats indicate that the attached portion if the Classic Market is alive and strong. That homes are selling on average within a month while prices remain steady.
Conversely….
Conversely, the snowfall may have slowed the detached year to date closing numbers with 2,451 units closed in 2020 compared to 2,695 in 2019. With sold units down, the average price climbed to $405,156 per unit year to date, but the total sales volume dipped uner $1 billion to $995,510,415. Days in MLS continues to stay strong with 32 average days on market in 2020 year to date, down from 36 average days in 2019. Close price to list price ratio sits comfortably at 99.6%, which is the same percentage reflected year to date in 2017.
We may see signs of a thaw with the average price for detached properties up from the prior month, $408,507 compared to $403,794. Additionally, average days in MLS are down from 35 days the prior month and this time last year to 30 days. The Classic Market continues to stay strong, meaning sellers may find themselves with a quick sale if their property is priced correctly. Buyers need to continue to have their ducks in a row and be ready for the spring market and bidding wars for the highly coveted "classic" properties.