It's Thanksgiving 2011.  The time of year we begin to eat ourselves into oblivion and hibernate.
The good news about living in Denver is the winter sunshine, snow on the slopes, and long pants.
Long pants cover up the pale, mashed potato looking legs.
But I digress.  It's time to talk a key Thanksgiving meal element.  Mashed potatoes.  If you love yours covered in gravy, well, I guess you have a right to your culinary opinion.
An occasional dab of gravy doesn't do much harm, but potatoes swimming in the stuff is just yucky.  Gravy is to moisten dry turkey,  potatoes should already be moist and creamy.  Here's a tip:  along with some butter add sour cream, cottage cheese and finely chopped chives to your mashers.  They will carry the meal and create rave reviews.
We're an outdoorsy bunch here in Denver, and the weather forecast is for sunshine and 65 degrees.  Run or walk the Turkey trot, take a day hike in the foothills, play some touch football, and then eat potatoes to your heart's delight!
Happy Thanksgiving Everyone. Gretchen Rosenberg
Read the past LifeStyle Denver Thanksgiving Posts:
2008 – In Defense of the Turkey
2009 – Be Thankful – A Denver Thanksgiving
2010 – A Denver Thanksgiving Whine
Meet the Author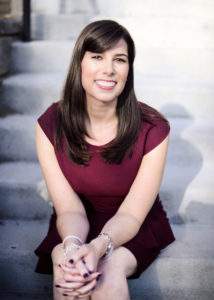 Libby Levinson made the move into real estate in 2005 and proudly joined Kentwood Real Estate – Cherry Creek in 2006. During her career, Libby has had the pleasure of helping a variety of clients navigate their real estate transactions: helping first-time buyers find their starter home; coordinating the synchronized sale and purchase for buyers looking for more space; sellers looking to down-size; and assisting sophisticated investors with their next investment opportunity. She has also enjoyed working with buyers building their dream home from the ground up. Libby is known for her ability to smoothly facilitate the complex details of both the buying and selling process.
Libby's real estate website is www.libbysellsdenver.com. She also writes for www.lifestyledenver.com.