Denver is Home to Some of the Best Art Museum's in the State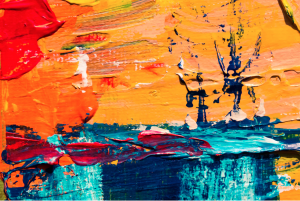 One of my favorite ways to pass the time is visiting the Denver Art Museum. The warmer weather is the perfect opportunity to put on your favorite sundress and hat, have brunch with your friends, and head over to one of our many fantastic art museums we have in the city. I'm thrilled to share my list of Denver's Top 5 Art Museums with you!
The Museum of Outdoor Arts
The MOA is one of the most underrated museums in the city (Englewood) in my opinion. You can choos to do a self-guided walking tour of their 150 pieces of art or schedule a guided tour. It's a great way to take some time to appreciate the scenery of Colorado (which we are so lucky to have!).
Museum of Contemporary Art
The MCA…. one of the best! In addition to their spectacular exhibitions which are often rotating, it's a great place to have lunch. Their rooftop patio is to die for, and the food is just as delicious! Get in your views of downtown Denver at the MCA and see some amazing art!
Museo de las Americas
The Museo de las Americas is dedicated to creating a space where attendees can explore and learn about other cultures. Their museum, located on 8th and Santa Fe, opened 25 years ago and explores Latino culture and traditions. It's truly spectacular!
Mizel Museum
The Mizel Museum is located in the heart of Hilltop. The 4,000 Year Road Trip: Gathering Sparks is located here. Additionally a various installations, artifacts, and artworks rooted in the Jewish experience live at the Mizel Museum. Be sure to take some time to check it out!
Clyfford Still Museum
I remember walking into the Clyfford Still Museum for the first time and thinking, "this is amazing!" Ever since, the same feelings come over me whenever I set foot in there. The art work is phenomenal and the pieces make you dream of living in a castle. It's the perfect visiting spot for a hot summer day!
I hope you enjoyed my list of my top 5 favorite art museums in Denver! Be sure to check them out, and let me know if you have any questions!