If you're new to Denver, there are a few things you need to know about the Mile Hi City. The good news is we've summarized most of what you need to know here.

Quick facts about Denver:
Population (city/county): 664,220
Population (metro): 3,011,536
Median Age (metro): 37
Male/Female (county): 50/50
Sales Tax Rate: 7.65%
Median Wage (metro): $69,205
Average sale price for a single-family home in the Denver area (December 2015): $369,568
Mayor: Michael Hancock
Governor: John Hickenlooper
Why is Denver such a hot spot? 
Denver's population is absolutely booming! Since 2000 Denver's population has grown an incredible 164% and
U.S. News
just named Denver the #1 city to live in in the country.  Denver has perfected the work/life balance model which has been attracting major companies to move some of their main operations here; hello Google, Amazon and Charles Schwabb.
What is there to do in Denver? 
The answer is what isn't there to do? We have a huge park system with treasures like City Park or Washington Park, you can always find a spot for a picnic or play your favorite sports including tennis, golf, volleyball, baseball or bocce ball.
Sports fan? You've come to the right spot. Denver is home to over 7 professional sports teams including the Broncos, Nuggets, Avalanche, Rockies and the Rapids.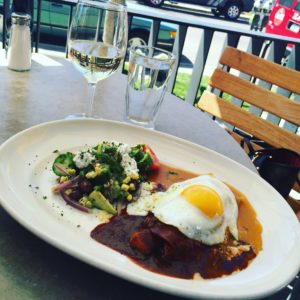 Foodie? Denver has become a hotspot for chefs with restaurant openings happening weekly in some of the hottest neighborhoods like RiNo, SoDo and LoDo.
Music lover? Denver has a multitude of large and small venues to welcome any artist you can think of from Red Rocks and the Pepsi Center to the Filmore and the Ogden. We also have the second largest performing arts complex in the country which houses the  Colorado Symphony, Opera Colorado and hosts traveling tours of Broadway Musicals.
What the best way to get around town?
Denver is a large city, so having a car is handy, but with the influx in population the roads are getting more and more crowded. Good news is that there are plenty of alternatives to the gridlock.
RTD
 is the public transportation system that can get you anywhere you need to go, with many connections running out of
Union Station
, which is also home to Amtrak and a number of trendy restaurants. Headed to the airport? Take a ride on the new light-rail line to avoid parking for your next trip out of town.
B-Cycle stations are located all around town which offer bike rentals. Just pick-up a bike at the nearest station and drop it off at a station near your final destination.
If you're going a bit further,
Car2Go
is another great option that offers car rentals in town. Simply find the Smart car parked nearby and rent it for your journey to your final location with no need to return the car anywhere.  Too much of a hassle? Use car services such as 
Uber
or
Lyft
to pick you up and take you where you need to go.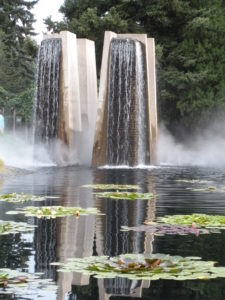 What is the weather like?
One of the best kept secrets of Denver is that we have over 300 days of sunshine a year which also means any snowfall is typically gone within a day. Generally locals dress in layers because the
weather 
can often swing from sunny and mild, to snow flurries and right back to runny skies all in one day. As the old adage says, "If you don't like the wheaten, wait a few minutes."
Saying that, locals know the true tell tale sign snow is coming – the air starts to smells like … well, let's just say agriculture. During the winter, northeasterly winds kick in brining not only snow storms but the smell of cattle fields from Greeley.
What is Colorado guilt?
The phenomenon when a person feels guilty for relaxing at home binge watching the new season of a favorite show instead of being outside playing in the mother nature's backyard.
What do the locals know? 
5280, our local g0-to magazine, just published the Newcomer's Guide to Denver which is an absolute
must read.
 Following are some of the insider secrets to living in the Mile Hi city and blending in with the locals.
➤ Water boils at lower temperatures as elevation increases (about 202 degrees Fahrenheit in Denver), which affects cooking times. You'll also need to tweak baking recipes—liquid ingredients will evaporate faster and dough rises quicker—if you want to achieve the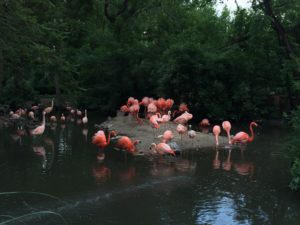 same results you got in the flatlands. It's complicated: Google it.
➤ Referring to our highways as "the 25" or "the 70" immediately signals you're from out of town. (Our best guess? Southern California or Phoenix.) Here, it's simply "25" or "70."
➤ Driving around Denver is pretty easy because the city is on a grid—except for downtown, which is misaligned by about 45 degrees (it was designed to line up with the South Platte River, while the surrounding streets were built years later using the conventional grid pattern set out by the federal government). Just remember: The mountains are to the west.
➤ The free 16th Street MallRide is convenient (and free!), but don't expect the bus drivers to wait for you to hop on. If you can hear the beeping noise (and the streetlight is yellow), those doors are closing.
➤ Never drive in the mountains without extra washer fluid in the car. Between spring's muddy runoff and winter's slush, there's rarely a day you won't need to spray down your windshield.
➤ Ignore the sign that says Sports Authority Field at Mile High. Yes, Denver-based Sports Authority paid a boatload so you'd use the moniker, but, for Denverites, the home of the Broncos will always be called Mile High Stadium.
➤ There are, in fact, proper ways to pronounce Colorado's complicated town and street names—except we can't seem to reach an agreement on how to say the state you now call home. You'll hear call-uh-ROD-o, but it's more commonly referred to as call-uh-RAD-o.
Meet the Author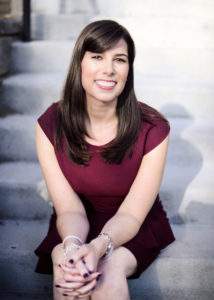 Libby Levinson made the move into real estate in 2005 and proudly joined 
Kentwood Real Estate – Cherry Creek
 in 2006. During her career, Libby has had the pleasure of helping a variety of clients navigate their real estate transactions: helping first-time buyers find their starter home; coordinating the synchronized sale and purchase for buyers looking for more space; sellers looking to down-size; and assisting sophisticated investors with their next investment opportunity. She has also enjoyed working with buyers building their dream home from the ground up. 
Libby is known for her ability to smoothly facilitate the complex details of both the buying and selling process
.
Libby's real estate website is 
www.libbysellsdenver.com.
 She also writes for 
www.lifestyledenver.com
.