The Denver real estate market experienced another record breaking month this October.
We dealt with fires, ongoing campaign ads and coronavirus cases spiking. However the real estate market stayed active breaking a number of records. Let me break it down for you.
Quick Stats:
Active Listings – 4,821 which is the lowest October on record with the previous low  6,731 in 2016.
Pending Sales – 6,141 pending transactions which is the highest October on record.
Closed Transactions – 5,984 closed transactions represent the highest October on record with the previous high of 5,144 in 2019.
MOI (Months of Inventory) – 0.81 months, meaning it takes 0.81 months for the average homes in Denver to sell!
Median Sales Price – All time high of $519,900 for single family homes and, $339,425 for condos, townhomes & duplexes.
Average Sales Price – All time high of $625,100 for single family homes and $393,733 for condos, townhomes & duplexes.
Average Day in MLS – 24 days is the lowest October on record, with the previous low of 25 days in 2015.
Sales Volume (October) – $3,363,002,016 which is the highest October on record and the fourth-highest month all time.  July of 2020 is the all-time record at $3,965,805,480.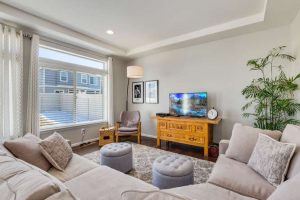 Did you know that I'm a member of the Denver Metro Association of Realtors Market Trends Committee? As a member we analyze the data, share our insights and write in depth reports for specific price bands. This month I wrote the Luxury report. So, it's your lucky day because I'm sharing with you now.
This month was another one for the record books, and the Luxury Market is not one to be outshone.
Closed sales for detached and attached luxury homes skyrocketed to over 115.74 percent from this time last year with the sales volume climbing 126.7 percent to over 668 million dollars for the month of October.
With low interest rates and colder weather around the corner, buyers are pushing their budget to find the perfect home for the holidays. Detached closed properties are up 19.52 percent from last month and up 32.5 percent year-to-date. With 1.88 months of inventory and median days on market dropping 8.33 percent to just 55 days on the market, detached luxury homes are firmly sitting in a seller's market. Once savvy buyers find the right home, they are willing to roll up their sleeves and fight for it with cash, non-refundable earnest money, escalation clauses, limited inspections, appraisal gaps, rent backs and so much more.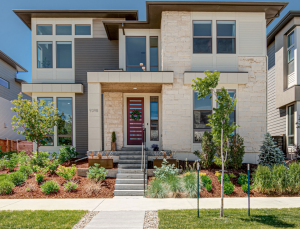 Detached homes are the preference for many luxury buyers today who want more land and distance from their neighbors. They also need multiple private spaces, outside of the bedroom count, that can be utilized as home offices and classrooms for remote learning. The good news for these buyers is there are more choices than last year with new listings up 14.62 percent, pending sales up 36.58 percent and closed sales up 32.15 year-over-year.  Luxury buyers have long lists of what they want in their new home and indoor/outdoor living concept is at the top. It allows the home to work for of our four wild and crazy Colorado seasons from retractable doors, to heated patios, the much-loved fire pit and yes even pools are topping the list this year.
On the other side of the coin, the attached market is moving slower as buyer's preferences lean towards detached homes.
This is not all that surprising given the preference for more space and privacy from neighbors as we spend more time closer to home.  While there are 83.87 percent more listings this year than last year and 11.76 percent more listings than last month, the attached market is moving slower than the detached segment as the average days on market climbed to 50 days up from 35 days last month and 23 median days on market up from 17 days last month. Pending sales are down 28.95 down from last month but are up 28.57 percent this time last year.
Don't count the attached market out though. While the months of inventory is a stark contrast to the detached segment at 5.7 months, the year-over-year data is staggering. New listings have steadily climbed from 233 new listings in 2016 to 472 in 2020 with pending sales climbing from 103 in 2016 to 247 in 2020. If you are looking for a deal in the luxury market, it may be worth taking a second look at attached properties. While the buyer pool may favor detached homes, the competition is less fierce with the close price to list price dropping to 97 percent, down from 103 percent in 2016.
Want to know the October Market Stats? Check out my report here.