Pantone's Color of the Year is Here! What do you think?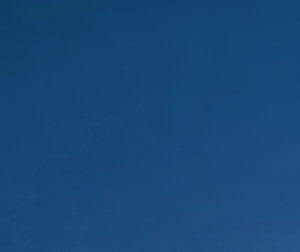 Ever year around the holidays I get so excited for Pantone's Color of the Year release. It's finally here and I couldn't be more thrilled with their choice! Drum roll please….. how does Classic Blue sound to you? Because it sounds pretty good to me because it's my favorite color! Don't believe me? Just take a step into my house and you will see … I've been feeling blue for years! It's calm, collected, classic and always makes me feel polished.
According to Pantone's Website, Classic Blue is meant to "instill calm, confidence, and connection." They also note that blue hues are often associated with calm, relaxation, freshness, and peace. Classic Blue is what the sky embodies just after sunset, but before night takes over. When I see this color, I think "serenity" to its utmost meaning of the word.
Be Inspired
So, how can we best use this color? As many of you know, on top of being a #DenverRealtor with Kentwood real estate, I am also a design fanatic! I absolutely love it and I take any chance I get to dip into the design world. You can check out some of my favorite local designers here for more inspo.
I see this color and immediately think bathroom. One of my recent sales (a new build) had a black bathroom and ever since then I've really been embracing darker colors. I picture a gorgeous vintage style bathtub up against a french window, dazzled by the beauty of Classic Blue. Let's make that happen, shall we?

Next, I imagine this color looking spectacular in a dining room. I've found that adding color to a dining room space makes me want to spend more time in it. Don't get me wrong, I love a classic dining room with creme colored paint, but bold pop of color can do so much for this space!
I could go on and on. Do you have any more design ideas using Classic Blue i'm overlooking? Send me a note and let me know!
You can visit Pantone's Website for more ideas on how to use this color and what to pair it with. I hope you'll share your design ideas with me! Follow me on Lifestyle Denver's instagram (@lifestyle_denver) and tag me in your photos! I can't wait to see!
Thinking about making that move?
I am a local Denver realtor who loves everything home…. I would love to help you with the buying/selling process! Contact me for more info. I would love to work with you! Let's start 2020 off on the right foot.